Latest Vacancies
HACKNEY APPRENTICESHIPS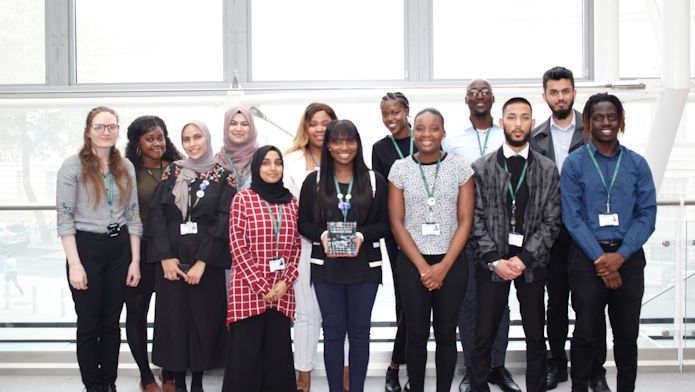 Hackney Council's Award-winning apprenticeship scheme is now open for a new round of applications for 2019.
An apprenticeship with Hackney Council combines work and study; whilst working towards a nationally recognised qualification.
With over 20 apprenticeships available including: Housing, Social care, Multi-trades, Finance plus many more. This is a chance for local residents and school leavers to gain valuable experience across different departments. For the first time this year, there are also 3 part-time apprenticeships, suited for applicants with childcare or caring responsibilities or a disability.  To apply for an apprenticeship you must be over the age of 16 and have at least one of the following local links to the borough:
1) Current Hackney resident
2) Attended school/ college in Hackney within the last 5 years
3) Received support from Hackney's Leaving Care services
The deadline for all Council Apprenticeships is Sunday 2nd June.
To see full details of the apprenticeships on offer and to apply please follow this link: https://hackneyworks.hackney.gov.uk/apprenticeships
If you have any questions about the apprenticeship programme please email: apprenticeships@hackney.gov.uk
---
JP MORGAN'S TRANSFORM & ACHIEVE PROGRAMME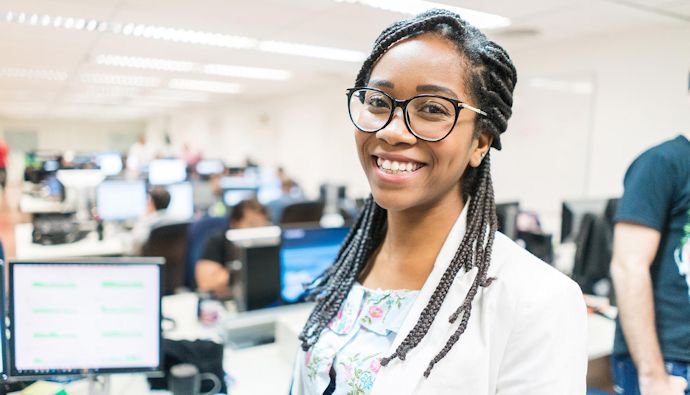 Launch your career through JP Morgan's transform and achieve programme. 50% of applicants go straight into jobs and 26% go into training or apprenticeships.
This 10-12 day training course is completely free and lunch/travel expenses are also covered.
Sign up here and you will be emailed with confirmation of the exact location for the enrolment day you have chosen. The next enrolment day is 28 May 2019.
(It will definitely be in East London, most likely in Poplar or Hackney)
---
VOLUNTEER WITH YOUNG HACKNEY 
Volunteering this summer
This summer we are looking for enthusiastic volunteers to help us run our 6-week summer programme of activities for young people aged 7-19. Volunteers will help us run sessions such as arts & crafts, cooking, sports and will also assist on short day trips. This is an ideal opportunity for someone who has 1-2days of availability per week and wants to gain some experience working with young people over a short period of time.
Where: youth hubs and play projects in Dalston, Manor House, Hoxton and Homerton
When: 23 July – 30 August
Hours: 10 am-3 pm or 4-8 pm
Volunteering with Young Hackney Sports Unit
Our sports unit will be running a series of one-off sports events at primary schools in Hackney, to help promote more physical activity and a healthier lifestyle. These one-off events are a great opportunity for someone who can only commit to a single day of volunteering, please note light physical activity outdoors will be expected of you.
When: 7 & 21 June, 3 July
Hours: 10 am-3 pm
To find out more about volunteering with us please contact our volunteer coordinator on 020 8356 3962 or email xanthippi.karkantou@hackney.gov.uk
---
HACKNEY 100
The Hackney 100 programme is a paid work placement scheme for Hackney Residents aged 16-24*. This programme gives 100 young people, who live or study in Hackney, their first experience of the working world. If you're interested in participating, you will work with high-calibre local employees whilst earning £7.50 per hr. for a minimum of 70 hours.
The placements are flexible to ensure both businesses and local young people get the most out of the programme and details like the days worked would be arranged by you and your employer. There are placements on offer across a wide range of business sectors as well as 25 placements available within the council.
To be eligible for Hackney 100 you have to be a:
Hackney resident aged 16-24*
Non-resident aged 16-24 who are studying at a Hackney school, college or training provider
Non-resident aged 16-24 who are receiving (or have previously received) Hackney Leaving Care services.
*there is no upper age limit for applicants who live and/or study in Hackney who have a disability or health condition.
Applications to join the Hackney 100 programme are now open.
Find out more and apply online now at hackney.gov.uk/hackney100.
---
HACKNEY WORKS
Hackney Works is a free service offered to all Hackney residents. The aim is to connect local people to opportunities in Hackney's growing business community and to give them access to personalised employment support, IT facilities, basic skills training and job opportunities.
Hackney Works advisers offer:
One-one support
Advice on making a strong job application
Tips on how to succeed at interviews
If you would like to access this service you can sign up to the Hackney Works newsletter for all the latest information about local vacancies right here.
And if you need any more information about the service please visit hackney.gov.uk/hackneyworks or contact the Hackney Works team on 020 8356 5700 or email them at hackneyworks@hackney.gov.uk 
---
WELL STREET STUDENT MAKERS MARKET
Are you unemployed, a student or a graduate? And want to learn about freelancing, marketing, product development and more? Then this opportunity is for you!
Well Street Student Makers Market are recruiting now for young people aged 16-30 interested in fashion, illustration, ceramics, art and jewellery; to access free business training and free stalls to display their unique and original work. The market will be held the first Saturday of every month and this opportunity is also an amazing networking tool as you will get to meet other makers and learn new skills to add to the ones you already have. AND make some money at the same time!
Young people need to be:
unemployed, a student or a  graduate
16-30 years old
For more information contact: info@studentmakersmarket.co.uk
---
Other training and apprenticeships
Channel 4 Apprenticeships Visit the C4  website for more