Parent Champions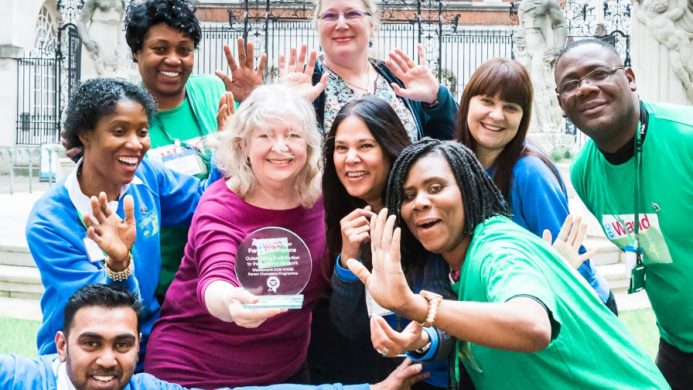 Parent Champion volunteers are parents just like you who volunteer for a few hours a week, meeting other parents to tell them about family services and activities. Parent Champions can share information and their own experiences of using local services with you.
---
When it comes to finding out what is going on locally, Parent Champions are often the best people to ask. Their experience and local knowledge can help other parents like you – because they have done it themselves! They can help others get the information and support they need at the time they need it.
Parent Champions may:
Talk with individuals or small groups about family issues and the local support available to help meet family needs
Help set up information sessions for parents at community events
Help parents to find further information and advice from an organisation, such as a charity, a local support group or a Family Information Service
Accompany parents to use local facilities for the first time
---

Nationwide, the Parent Champions programme is delivered by Coram Family and Childcare with the support of local authorities, schools, children centres and voluntary and community organisations.

In Hackney, the Parent Champions model is delivered by parents for parents with the support of Young Hackney and Peabody, and focuses on Early Help services, school exclusions and transitions.
---
If you are interested in becoming a Parent Champion, please email our Volunteering Coordinator, Xanthippi Karkantou, at xanthippi.karkantou@hackney.gov.uk or 020 8356 3962 for more information.
---
Are you an existing Parent Champion volunteer?
The password to access the page will have previously been emailed to you. Contact your facilitator if you need help accessing the resources.