Festival highs…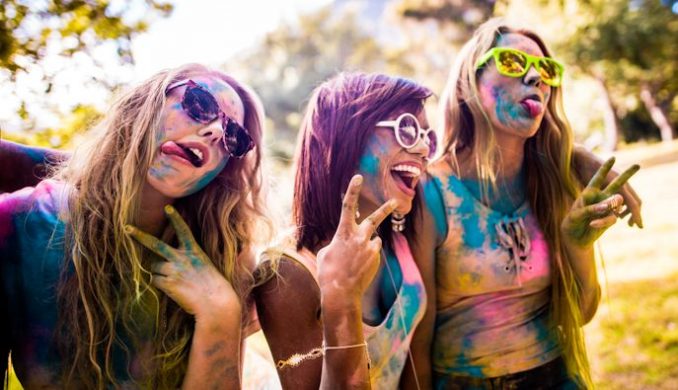 The season for back-to-back festivals is here… music, dancing, fun and outfits you won't catch anywhere else! We love a good festival…
Festivals are big, and they are getting bigger… 14 million people plan to go to at least one festival this year and 3 in 10 plan on going to more than one. Wireless, Secret Garden Party, Lovebox, Notting Hill and so many more…
To all our buzzing festivalers (we just made that up and we've decided it's now a real word)  we've decided to share some handy tips and tricks on how to have the best festival experience possible…thank us later!
'I've lost my friends!'
Our top tip – arrange a regular meeting time and place if you get separated, and make it somewhere specific – not 'by the tall guy with the blue afro' (he'll move) or 'left hand side of the main stage' (there's 5,000 people to the left hand side of the main stage). Mobile service is sometimes iffy at festivals so calling or messaging people can be difficult.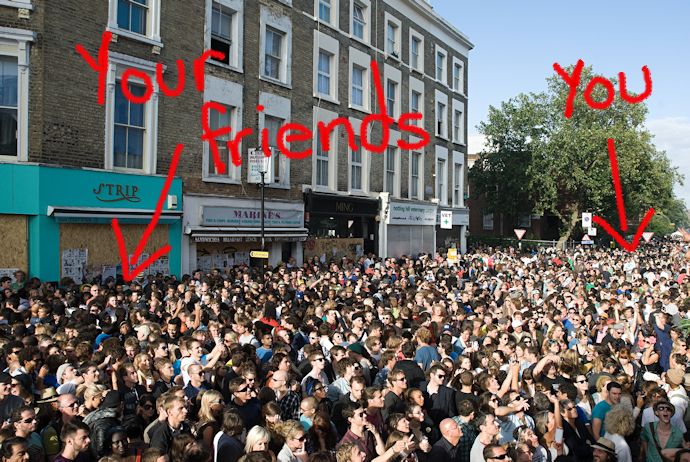 Stay safe
You can avoid the small minority of people trying to spoil the party by being preventative (good word right – it means preventing bad things happening). Don't leave your phone or purse in your back pocket – defo don't do that –  if you have to take a bag make sure it's one that zips up completely.
Stay hydrated
You. Need. To. Stay. Hydrated. We can't stress this enough, the amount of people attending festivals means a lot of body heat! And we're having a great summer, so it's hot! We know in all the excitement you may forget or think "I can get a drink later its fine" But what you don't want is spending your money on a ticket, planning an amazing outfit, seeing two bands and then having to leave because you're dying from heatstroke. That definitely is not what you want. And that's not what we want your experience to be like either. Just drink some water! And remember – your body needs food! As well as staying hydrated you need to stay energised for all that jumping and fist pumping you'll be doing.
Drugs and that…
We don't want to sound boring BUT we do care about you all. So make sure you don't do anything YOU don't want to do, and if you do want to do something be as safe as you can doing it. Oh and if someone you don't know very well is buying you a drink, make sure you are there when it's being bought, so you don't take anything you aren't aware of. Or just politely say no thanks and get it yourself.
The Young Hackney Substance Misuse team has provided some information here so you know the effects, and potential harm caused by different substances.
---
Ecstasy Ecstasy is a stimulant drug which can give an energy buzz and make the experience of sounds and colours more intense. Alternatively it may cause feelings of anxiety, panic & distortion of senses.
What you need to know about… Ecstasy
Spice Spice is similar to cannabis but stronger so it's easier to use too much of. It is also more likely to cause hallucinations, paranoia and slurred speech.
What you need to know about… Spice 
Skunk Skunk cannabis may cause less of the relaxing effects of natural cannabis and instead more of the unpredictable effects on the mind like depression and psychosis.
What you need to know about…Skunk
---
What about free drug testing at festivals?
Recently founder of Secret Garden Party, Freddie Fellowes, has backed the call for a drugs testing service to be available at all UK festivals so people know EXACTLY what they are taking. This was after the testing service they were running at the festival uncovered ecstasy tablets that turned out to be 100% concrete. Other drugs that were tested turned out to be anti-malaria tablets. Many people who used the service ended up throwing their pills away.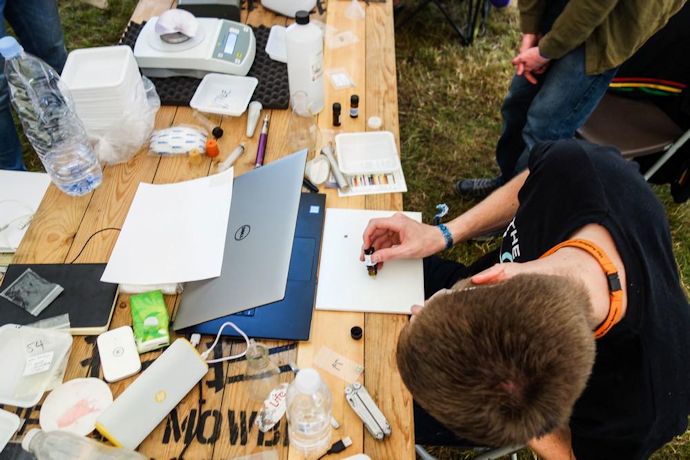 Making drug testing freely available at events would certainly involve a shift in society's attitude towards drug use, and there's no doubt it's controversial. Many people say it would encourage drug use, while others argue the greater danger is in allowing people to consume unknown substances, with no knowledge of what's in them and the harm they could cause. What do you think?