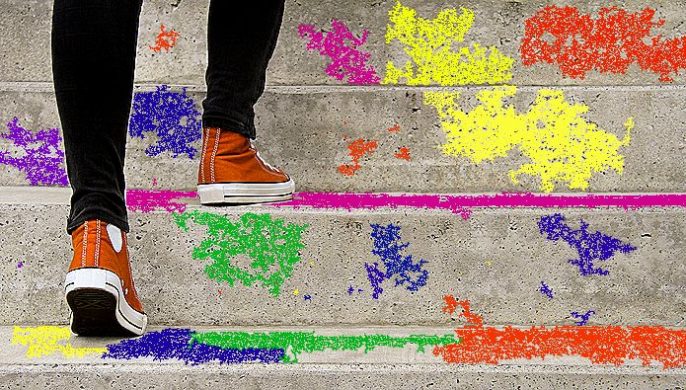 Our annual careers festival is back!
Receiving your exams results and figuring  out what your next steps are can be extremely overwhelming. This year will be even harder for many young people due to changes regarding education and exams because of coronavirus.
We understand how much this will affect you and want to help you find the next steps that best suit you after results day, whether that be college, university, an apprenticeship or employment.
The festival will take place on Friday 21 August – the day after your GCSE results
This year our careers festival will be a combination of face-to-face and online support. Face-to-face support will be offered 12 noon – 3.30pm at Forest Road Youth Hub, E8 3BY where you will be able to speak to professional careers advisers from Prospects and access free expert advice about next steps and options available to you.
Local colleges and training providers will be sharing the fantastic opportunities they are offering in virtual live information sessions which you can access online – they will not be present in Forest Road on the day. The latest schedule is highlighted on this page. To book a place on one or more sessions please follow the how to register instruction. Other providers are yet to be added to the schedule watch this space and good luck!
If you have any questions or would like more information please contact jim.asbury@prospects.co.uk.
---
Online support and webinars 
WhiteHat Apprenticeships – Am I choosing the right path? (Live Zoom session)
Discover how apprenticeships, delivered by WhiteHat, can be a fantastic alternative to university.
Additionally, you'll have the chance to hear from two apprentices, who'll be available to share their career journey and answer any questions you may have.
Friday, 21 August, 11.00am – 12.00pm
Register in advance for this meeting.
After registering, you will receive a confirmation email containing information about joining the meeting.
Barts Health NHS Trust – How to access over 350 careers in the NHS (Live Zoom session)
A colleague from our fantastic NHS will highlight how you too can have a NHS career. It's not just doctors and nurses! There are over 350 career opportunities via traineeships, apprenticeships, a direct job or study at university first!
Friday, 21 August 12.30 – 1.30pm
To register you'll first need to download Zoom before joining: https://zoom.us/download
Meeting ID: 840 0106 7840. Passcode: 0RWkXu.
Street League
Want a career in fitness or sports coaching? Or need help with maths and English? Street League can help.
The UK's leading sports and employability organisation we offer a Level 2 Fitness Instructor course for 16-18 year olds who are interested in a career as a Personal Trainer or as a Sports Coach. Additionally we also offer Level 1 and Level 2 Functional Skills courses in English and Maths for those who did not achieve a 4 or above in their GCSEs.
Friday, 21 August 3.00pm – 3.30pm
Register in advance of the meeting
Instructions for accessing the session will be shared with you once you have registered via link above.
Ada, National College for Digital Skills
Join Jon (our Student Attraction Officer) for a 30 minute session outlining Ada's course offerings and detailing our selection process for late applicants.
Live session via Google Meet at 4pm.
If you would like to attend please complete this form. Instructions for accessing the session will be shared once you have signed up.
If you have any questions please contact jonathan@ada.ac.uk for more information.
Hackney Council Employment Pathways Team
How can a work placement help you?
Work placements provide an opportunity for you to apply your skills and knowledge in a real work setting. In this session you will find out what work placements we currently have available and learn a few tips on how to get the most out of your work placement.
Choice of two sessions: Friday 21 Aug 11.30am – 12 noon or Friday 21 Aug 2.30pm – 3pm
N Family Club Joining the N Family Club
We're Rethinking Careers in Early Years.
At N Family Club we're currently recruiting for roles in our nurseries across London Everyone is welcome at N Family Club. We welcome team members from all backgrounds and walks of life and have also signed the MITEY (Men in the Early Years) charter!
Friday 21 Aug 12 noon – 12.45pm