16+ Network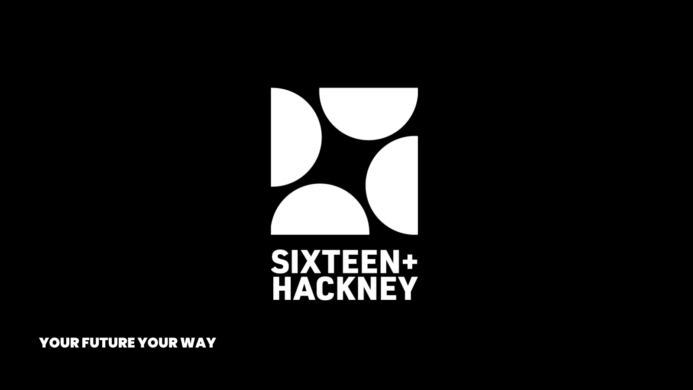 Sixteen Plus Hackney is a network of over 80 organisations based in and around Hackney helping 16 – 25 year olds find opportunities in employment, education, wellbeing, skills development and more.
If you are an organisation wanting to join the network, please email 16plushackney@gmail.com.
To link to this page, please share https://bit.ly/h16network.
tmind
Adult Learning Service offers a wide range of courses if you want to improve your English, maths, or digital skills, gain a qualification to enhance your career, or develop your personal and wellbeing skills.

Find out about Adult Learning in Hackney here | HALS-Prospectus-2021-22.pdf

---

A New Direction is an award-winning non-profit organisation working to enhance the capacity and agency of children and young people in London to own their creativity, shape culture, and achieve their creative potential.

Website | Twitter | Instagram | Newsletter

---

BADU Sports offers unparalleled support to families, schools and local systems that are designed to enrich the lives of all generations. Through real world guidance, relatable mentorship and unconditional support, BADU bridges the gap between what society has predetermined and what the true potential of the individuals, families, community are capable of achieving.

Website | Twitter | Instagram | Facebook

---

Catch22 presents the Creating Opportunities Forum Programme (COFP).
COFP empowers and support young people aged 16 – 25 at risk of serious violence to access employment-related opportunities. With a designated career coach to help participants develop the skills they need to make a successful transition into work, training or accessing support to improve their employability prospects.
Catch22 will deliver wraparound support to the young people participating in the programme to ensure they are able to engage with and benefit from the employment-related opportunities on offer. Together they will source employability-related and skills-based opportunities for participants, using their links with local and national businesses and pairing participants with suitable opportunities.What does support look like for COFP participants?

A dedicated outreach careers coach who maintains regular contact to offer 1-1 holistic employability support
Access to Catch22 sourced vacancies and opportunities
Access to other existing Catch22 initiatives and programmes
Priority access to the Apprentice Nation
Access to employment related funding e.g., qualifications, training, and travel fares (up to 4 weeks)

To find out more please send an email to opportunities@catch-22.org.uk

Website | Twitter | Instagram | Facebook | Newsletter

---

The Centre for Better Health is a community-based charity that supports well-being and recovery from mental ill-health.

---

City and Hackney Carers Centre supports the unmet practical, emotional and social needs of carers.

An unpaid carer is someone of any age who, without payment, provides care and support to a partner, friend, relative or neighbour who could not manage without their help. This may be due to a physical or learning disability, a mental health condition, long term illness, frailty, addiction or substance misuse.

Website | Twitter | Instagram | Facebook

---

A New Direction runs Create Jobs, an employment programme supporting and developing young Londoners who are underrepresented in the creative industries.

Website | Twitter | Instagram | Facebook | Newsletter

---

Dipped In Creativity Engagement (DICE) is a youth-led social enterprise, working primarily with 14- 30-year-olds in East London to increase mental health awareness and community well-being.

They use creativity in their skill-based workshops, social events and programmes to build on skills and connect young people to employment opportunities.

Their values are at the heart of everything they do and are incorporated into their work and approach: championing YOU, collaboration over competition, inclusivity, creativity, and co-production.

Twitter | Instagram | Facebook

---

The Employment Education Training Group is an education consultancy, employability, and training service, provider. They have in-depth knowledge and experience in successfully delivering learning and employment opportunities to young people and adults. ​

---

ELATT is an award-winning training provider with a difference. They fundraise from charitable grants and corporate funds to ensure that their courses are free for their students. They've been helping Londoners gain the skills to find employment and other opportunities for almost 40 years.

Website | Twitter | Instagram | Facebook

---

ELBA's Broadgate Connect Project has been supporting Hackney and Tower Hamlets residents into sustainable employment since 2012.

---

Frampton Park Baptist Church are a lively church on Frampton Park Estate offering a wide range of community activities. The aim of their community work is to support and include all ages, and they are partnered with Christians Against Poverty (CAP), XLP and Hackney Quest.
In Partnership with Christians Against Poverty they offer:

CAP Money Course – 1-3 Sessions to improve personal money management skills
CAP Job Clubs – 8 Sessions offering a combination of teaching and one to one coaching helping participants gaining confidence and skills to find employment.

They run an open access youth club every Friday in conjunction with Hackney Quest for young people aged between 11-18, as well as football sessions every Wednesday for both girls and boys at Mabley Green with XLP. During term time and half-term they also run events for young people.
Website | Twitter | Instagram | Facebook

---

A New Direction runs the Good Growth Hub, a new space bringing together people and businesses in east London to offer career opportunities, training and skills to 18- to 30-year-olds and fresh new talent to local businesses.
Website | Twitter | Instagram | Newsletter

---

Groundwork help people gain confidence and skills, get into training and work, protect and improve green spaces, lead more active lives and overcome significant challenges such as poverty, isolation, low skills and poor health.

---

Hackney CVS are focused on tackling inequalities in Hackney, working with community groups, charities and voluntary organisations to help local residents.

They do this in many different ways, providing advice and training and also acting as a bridge between the public sector and local community groups, allowing them to influence how the public sector does its work.

Website | Twitter | Instagram | Facebook

---

Hackney Marsh Partnership works to alleviate poverty and reduce isolation in Hackney, to enable individuals and communities to flourish.

---

Hackney Quest aims to give young people, families and members of the community the practical and emotional support they need to develop and pursue their aspirations and deal positively with life's challenges.
They help build confidence, develop new skills, widen perspectives and opportunities, as well as uncover existing strengths and capacities.
Website | Twitter | Instagram | Facebook

---

Hackney Opportunities is where you can find quality learning and employment opportunities in and around Hackney.

Find live opportunities | Find out more information & sign up | Subscribe to the Hackney Opportunities newsletter

---

Hackney Works is a free employment support service for Hackney residents. Support is available to explore job goals and access help with CV development, job applications, interview preparation and finding suitable work placements, apprenticeships & jobs.

Email: hackneyworksinfo@hackney.gov.uk

---

Supported Employment supports residents with health conditions and disabilities to regain and retain employment.

Email: supportedemployment@hackney.gov.uk

---

Youth Employment Support in Hackney Get support with planning your next steps, information about training, placements, volunteering, apprenticeships and jobs as well as information about benefits and support around mental health.

---

Hackney Wick FC is a semi-professional football club, with an ethos based on community engagement, uniting the local diverse groups as well as battling peer pressure and tackling gang influences.

---

Healthwatch Hackney is your local health and social care champion. They make sure NHS leaders and other decision makers hear your voice and use your feedback to improve care. We can also help people to find reliable and trustworthy information and advice.

---

Immediate Theatre work with young people and communities in Hackney and East London to ensure access for all to arts activities that break down barriers and engage people in debate.
They provide creative programmes and one-to-one support to help participants develop their skills & explore potential career opportunities. They offer a range of support options for those still in education through to long-term unemployed.
They also run three weekly youth theatres for ages 12 – 25 (inclusive of young people with disabilities) on estates across Hackney. The programme aims to help participants develop improved interpersonal skills, artistic abilities, and emotional health & wellbeing.

Employability support

What's your Story? – A 4-week accredited programme which uses filmmaking and drama techniques to build confidence and develop vital employability skills.
Kickstart Support – Offering support for young people on the Kickstart scheme, from the application process through to the end of placement and identifying next steps.
Drop-in Sessions – Open for drop-in sessions on Thursdays, offering both general employability support (open to all) and Kickstart support for referrals from the JCP.
Skills Sessions – 3-hour group sessions which aim to develop key employability skills, practice interview techniques, build confidence and offer peer networking & support opportunities. Workshops can be tailored based on participant need/demand.
MIND Sessions – 3-hour weekly meet up sessions supporting participants to build confidence with an emphasis on building positive mental health and wellbeing.

Youth Theatres for ages 12-25

Huddleston Youth Theatre for ages 12-25 (for young people with disabilities)
Wally Foster Youth Theatre for ages 12-18 (25 for young people with disabilities)
Forest Road Olders Youth Theatre for ages 12-25 (inclusive for young people with disabilities)

Together Project
A paid opportunity for young people to be trained as facilitators to support the delivery of creative based programmes in schools.

Website | Twitter | Instagram | Facebook

---

Inspire is a community charity that works with young people in the London boroughs of Hackney, Camden, Islington and beyond to raise their attainment and unlock their potential. Working with 15,000 young people each year, they deliver a combination of in-school and workplace activities to help young people aged 3-24 see and understand the world of work.

Believing that all young people deserve a fair chance to succeed, the mission at Inspire is to deliver high-impact services which help individuals to find their talents and to thrive. Inspire aims to give young people the best start in life, creating opportunities and connecting young people with employers in their local area and the City of London.

Website | Twitter | Instagram | Facebook

---

IRIE Mind is a new mental health initiative, run by and for the African-Caribbean community in Hackney led by Mind in City, Hackney and Waltham Forest.

---

Kings Park Moving Together (KPMT) is a community project supporting people in the Kings Park ward of Hackney (which includes Kingsmead and Clapton Park Estates) to be more physically active.

Funded by Sport England, the project is helping people to improve their health and wellbeing by being physically active and connected in their local community and beyond.

Website | Twitter | Instagram | Facebook

---

Laburnum Boat Club provides outdoor activities and youth club services to local young people and their families.

Provision for those aged 16+ includes:

youth club sessions two evenings a week, every Saturday and Monday to Friday during term-time
a vocational employment scheme, offering first aid courses, paddlesport instructor courses and more
inclusion sessions for young people with disabilities
Sessions for adults with mental health issues and Adult Club kayaking sessions (both 18+)

Website | Instagram | Facebook

---

LIFT (Leading Inclusive Futures Through Technology) is a programme within Hackney that supports young adults 18+ to understand the different pathways into employment in the tech & digital, creative and health science sectors. This programme is designed to support young adults to map out pathways into these growing sectors by supporting them find jobs, apprenticeships, training opportunities, internships or work experience. LIFT also supports residents of Hackney with business support – this is for existing business owners or new start-ups that would like to explore their options within self-employment.

To find out more please email lift.futures@islington.gov.uk.

---

Mediorite is a creative agency that sells services in animation, photography and film. As a social enterprise, they offer training and coaching to help diverse young people get a head start on their careers all while delivering exciting, impactful content.

6 week (1 day a week) training program working to create a short film, working with a range of creative professionals on your creative practice with opportunities to develop soft skills around leadership.
6 week (1 day a week) personal development plan, polishing your CV and creating a showreel.
Support to apply for work placements with a creative business with a mentor

Outreach (16-19)
Create a music video in a day within a 6 hour workshop. In the past sessions have been delivered around identity, campaigns, mental health or promotional videos.

Youth Board (18-25)
Mediorite are looking for young people to join their youth board and ensure they're youth-led. As well as informing on their training, you'll get to network with other young creatives and gain knowledge from creative guest speakers.
Sessions happen once a month on Tuesdays between 6 and 7pm virtually on Zoom and they've had production companies, TV producers and Getty Images drop in as well as asking you for feedback on their youth work.

Film screening (under 30)
If you're a young filmmaker and you've got a short film you want to share with the world, THIS IS YOUR CHANCE. Mediorite will be programming 8-10 short films (2-5 mins) and one longer film (up to 10 mins).

Website | Twitter | Instagram | Facebook

---

The Mentoring Lab is a specialist youth mentoring organisation, using mentoring tools and techniques to support young people from Black and marginalised communities in making academic, career and personal progression. The Mentoring Lab's mentoring programmes have been designed to give young people a safe space to reflect on their current situation, explore the skills and opportunities available to them and develop the qualities to succeed.

Although Black-led, The Mentoring Lab is an inclusive community organisation supporting all young people who want to make progress with the support of high-quality mentoring.

2023 offer

Website | Twitter | Instagram | Facebook

---

Mind in the City, Hackney and Waltham Forest is an independent mental health charity providing support for local people, and part of the Mind network.

Website | Twitter | Instagram | Facebook

---

Morningside and Gascoyne was formed in 1999 by a group of local residents who were concerned at the lack of positive activities available for young people on Morningside Estate. In 2004 they became Gascoyne & Morningside Youth Clubs, opening up a second youth club on the Gascoyne Estate.

---

Mouth That Roars is an independent mental health charity providing support for local people, and part of the Mind network.

Website | Twitter | Instagram | Facebook

---

New Futures HQ is a programme designed by Hackney Quest to introduce young people to different career opportunities and be supported to build the right skills to get there.
They do this by partnering with businesses, supporting them to create a range of different opportunities that let young people experience industries first hand, develop their employability skills, learn about career options and benefit from new pathways into work.
Website | Instagram

---

Off Centre is a counselling, art therapy, advice and information service for young people aged 16-25 in City & Hackney. The services they offer are designed to help young people take greater control over their lives. They offer a range of support, from 1-2-1 counselling and art therapy to advice and key-working. They also run an art therapy group and an LGBTQI+ youth group. Their services are free and confidential.

Off Centre has been supporting young people in City & Hackney for over 45 years and they have lots of experience of providing emotional and practical support across a range of different issues. They have links to services and organisations both locally and nationally, so if they can't help directly they will be able to put you in touch with someone that can.
Website |  Twitter | Instagram | Facebook

---

Outrunners is a youth charity and adult running club, providing mentoring to the young people of Hackney in their careers and lives

.

Website |  Twitter | Instagram | Facebook

---

Outward supports people with learning disabilities, people on the autism spectrum, older people and young people at risk in their homes, in the community and through our supported holidays and respite. They are passionate about helping people develop independence and meet their personal goals and aspirations, overcoming any barriers they may face.

Website |  Twitter | Instagram | Facebook

---

Pathways to Better Health from the Centre for Better Health offers individualised, flexible support for 18-25 year-olds living in City and Hackney who are struggling with their mental health and wellbeing or experiencing challenges with accessing or navigating services, identifying personal goals and next steps.

Whilst not a counselling or therapy service, Pathways offers a safe, supportive to talk about how you're feeling, help you break down your life and wellbeing goals, and connect you with the services and opportunities that are right for you.

---

The Pedro Club offers all children and young adults within the borough a safe haven where they can enjoy sport and progress amongst their peers. Today the Hackney based club remains as one of the oldest functioning youth clubs in London.

Website | Instagram | Facebook

---

The Prince's Trust believes that every young person should have the chance to succeed, no matter what their background or the challenges they are facing. We help those from disadvantaged communities and those facing the greatest adversity by supporting them to build the confidence and skills to live, learn and earn.

The courses offered by The Trust help young people aged 11-30 to develop essential life skills, get ready for work and access job opportunities. We support them to find work because having a job or running a business can lead to a more stable, fulfilling life.

Website | Instagram | Twitter | Facebook

---

Redthread is starting a social prescribing service for young people registered at GP practices in the Well Street Common Practice Network (Elsdale, Wick, Well Street, Trowbridge, Greenhouse) who have experienced, or are at risk of, violence or exploitation. Young people must be between the ages of 10/11 (year 6) and 24.

They can receive self-referrals, referrals from surgery staff (clinical and non-clinical) and from family members (if they live with the young person they are referring).

Support provides non-medical interventions and can be up to twelve weeks. Support could cover housing, mental health, education, legal, physical health, sexual health, relationships, safety in the community, substance misuse, finance, engaging in positive activities, confidence and self esteem.

If Redthread cannot support with something they will refer to someone who can. They work closely with local partners such as Young Hackney, Hackney Quest, Good Growth Hub, Homerton Hospital, Catch 22 and others.
Website | Twitter | Instagram | Facebook

---

RISE.365 aims to enable young people and young adults to reach their goals by supporting them navigate through challenging times, breaking down barriers and providing opportunities for them to flourish. RISE.365 Reach, Inspire, Support and Empower young people and the community.
Website | Instagram | Twitter | Facebook

---

Rising Tide is an arts charity based in east London focused on helping young people access the music and related industries and offering professional facilities to our local community. They create meaningful employment pathways for 13 to 19-year-olds via workshops, masterclasses, and professional facilities through their creative hub. The hub provides professional support, tutelage, and mentoring, adhering to current industry best practices and technological advances.
Website | Facebook

---

Spark Change is a programme designed by Prospects/Shaw Trust to provide young people with a personalised programme of support to progress into sustainable employment, education or training including self-employment.
Website | Instagram | Twitter | Facebook

---

SkyWay works with young people, their families and the communities they live in to make sure people have the opportunities, skills and confidence to build a better future for themselves. They support people to tackle challenges through their projects, giving them access to sports, youth and community clubs, alternative education, employment support, life skills and mental wellbeing sessions, positive role models and peers, parenting support, leadership development and mentoring, learning support and skills development.

SkyWay's over 16s offer includes their youth ambassadors board, targeted sessions on employability and wellbeing, workshops with external providers and guests on a variety of subjects, D.I.C.E Dipped in Creativity Employability sessions, and their peer programme offering training and volunteering opportunities to develop transferable skills and sports and wellbeing sessions on their sports pitch.

SkyWay's Blue Hut Youth and Community Hub is kitted out with a gym, a music and podcasting studio, a kitchen and a computer suite.
Website | Twitter | Instagram | Facebook

---

XLP started in 1996 in response to a stabbing in Peckham. 25 years on, XLP now operates across nine inner-city boroughs, working with 3,000 young people each year. XLP engages in long-term relationships that empower young people from disadvantaged backgrounds to complete their education, avoid anti-social behaviour and ultimately become independent and confident contributors within their communities.
XLP runs an employability programme aimed at getting young people aged 16-24 into education, training or employment. Building on the long-term relationships already established with young people, it is a natural next step to help them transition into work. The project consists of a 12-week course that tackles the barriers that particularly hinder this group of young people from moving into and remaining in meaningful employment. XLP work to raise self-awareness and help young people to take responsibility, whilst also developing soft skills such as patience, resilience and confidence.
Website | Twitter | Instagram | Facebook

---

Built in a converted warehouse, The Yard is an award-winning theatre and music venue in Hackney Wick. The Yard runs two community centres, Hub67 and The Hall, from which they run Yard Young Artists, their theatre-making, creating and exploring groups for young people. The work shared on their stage, in their bar, and in their community centres focuses on sharing new ideas, new voices, and sharing live events together.

There's loads happening at The Yard for young people. They are committed to inclusivity, quality and exploring the idea of what theatre for young people could be. For 15-19 year olds they offer The Committee, a free creative leadership programme for local young people to learn, lead and experiment. If you're young and have something to say, The Yard is the place to be.

They offer a variety of creative projects, cheap tickets for schools and £5 tickets for under 25s.
Website | Twitter | Instagram | Facebook

---

Young Hackney is the Council's Early Help and Prevention Service for all young people aged 6 – 19 or up to 25 for young people with special education needs or disabilities, which sits within the Children and Families directorate in the Council.

Young Hackney works to ensure that all young people in the borough enjoy their youth and have support in their transition to an independent and successful adulthood with activities across the borough, and advice and support on subjects like education, employment, housing and health.

Website | Twitter | Instagram | Facebook | Newsletter

---