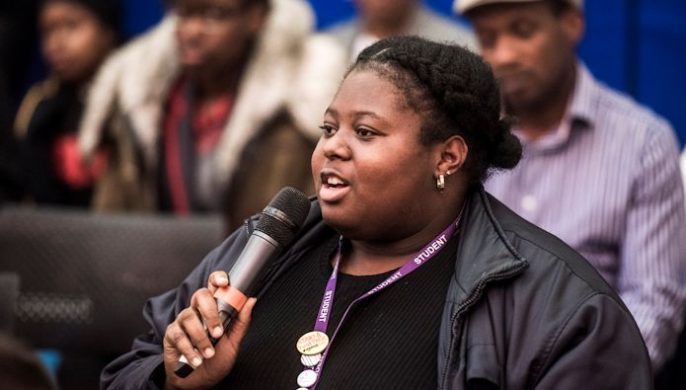 Think you could represent young people in Hackney?
Hackney Youth Parliament aims to represent the views of young people in Hackney to decision-makers in the council and in public services such as the Police, health services and housing providers.
To become a Hackney Youth Parliament (HYP) member you have to be elected by young people in the borough.
Any young person who is a resident or attends a school in Hackney and aged between 11 and 18 years old (inclusive) has the right to stand for election as an HYP member.
Elections take place every 2 years  September – October. The next elections will take place September 2020.
What happens if I get elected?
Once you are elected you will be expected to find out the concerns and needs of other young people in our borough, and represent these views to decision makers on a local level
During you term of office you will have the opportunity to get involved in a variety of events projects and campaigns
The Mayor of Hackney will be keen to hear from you, and many HYP members develop a productive working relationship with the mayor's office, often having meetings at Hackney Town Hall
You will attend at least two residential alongside other trips organised by HYP.
You will have the opportunity to stand for UK Youth Parliament election in February 2019 
---
"I joined Hackney Youth Parliament with the desire to change the lives of my fellow young people in Hackney. I believe Hackney Youth Parliament gives you the opportunity to use your imagination and collaborate with a diverse range of young people who share a passion to make a difference."
Ella Cox, UK Youth Parliament member and HYP member 2014-16.
---
How much time do I need to commit?
If elected your term in office would last two years. On average you will need to commit between two and five hours per week on HYP activities.
What skills can I develop whilst being an MYP?
Communication skills
Public speaking skills
Greater knowledge of politics and current affairs
Debating skills
Leadership skills
Negotiation skills
What should I do next?
If you want more information about standing as a candidate please contact:
nancy.bending-beckett@hackney.gov.uk> or call 07813 584027