Event Ambassadors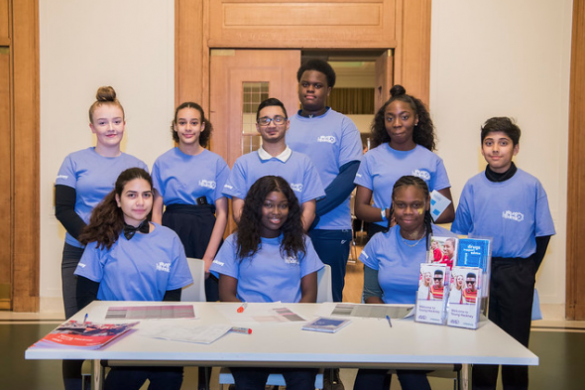 We're looking for young people aged 16 – 19 (up to 25 years with SEND) to join the new Young Hackney Events Ambassadors Team.
Through the Young Hackney Event Ambassadors programme, you will get to support fun events throughout the year, as well as getting experience and accreditations that can develop your skills for the future.
You will:
Take part in presentations to young people about Young Hackney in the community
Support Young Hackney staff with specific events
Get accreditations and certificates that reflect your learning and new skills
Attend fun days and open days at our hubs or centres.
You will be rewarded with expenses, refreshments, T-shirts, and lots of fun!
You need to be willing to work in a team, to undertake training, meet new people and develop your interpersonal skills.
Once you are registered we will get in contact with you to arrange a short interview.
If you would like more information, please contact peter.algacs@hackney.gov.uk or danyal.afzal@hackney.gov.uk.