For Tamba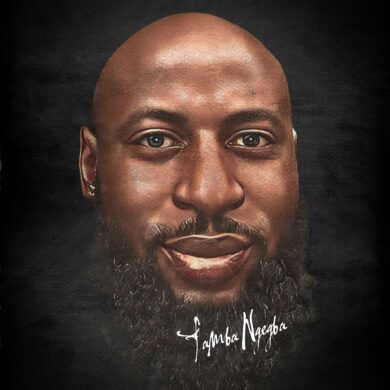 📸: Eugene Mensah
A tribute from his friends and colleagues at Young Hackney:
Late last year, one of Young Hackney's Youth Support and Development Workers, Tamba Ngegba, sadly passed away.
Tamba started work with Young Hackney in 2016 and was devoted to practising youth work in Hackney and supporting young people and families. He had a natural ability to develop trusted relationships with many people and played an integral part in encouraging the best outcomes in people's lives.
Tamba was committed to being present in our youth hubs and a part of the local community. He loved to challenge and to be a part of a challenge, from races, to cooking competitions, quizzes and debates, and his intention was always to create fun, broaden perspectives and to bring out the very best in everyone.
Tamba worked with some of the most vulnerable young people in Hackney and was able to nurture their strengths and empower them to make positive choices – he had a unique approach that was creative and engaging.
When Tamba recently led a Black History Month session in one of our youth hubs, it was difficult to convey in words just how inspiring the energy was in the room. It was genuinely infectious. He created such a buzz and excitement in the children, and they were eager to learn and get involved with his challenge.
Khamali Williams, a young person who hosted the 2022 Youth Awards, said of Tamba: "I had the privilege to have known Tamba at The Edge. He was always supportive and showed much kindness. His positive attitude to push past your individual issues and look to a brighter future is something I will continue to practise."
Tamba's energy will be missed; his smile, his sharing lunches and what he considered to be 'good food', also his competitive nature and of course, his enthusiasm for debating about anything and everything, often to create a playful stir to stimulate healthy conversation.
Tamba has impacted so many colleagues both professionally and personally and has left an inspirational legacy throughout the service.   Tamba was able to help colleagues to reflect as he had a fair and balanced perspective which was highly valued, and there are many memories filled with inspiration and laughter.
We are truly grateful for the time we were privileged to have spent with him.
---
The Tamba Ngegba Young Leader Award
Tamba was an inspiration to both his colleagues and the young people that he worked so successfully with, so we created The Tamba Ngegba Young Leader Award for the Hackney Youth Awards in his memory.
The recipient of the Tamba Ngegba Young Leader award must demonstrate dedication to the Young Hackney values of ambition, respect and positive development over a significant period of time.
2022 winner: Abdoulrahman Arioui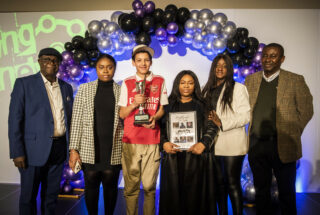 Abdoulrahman has shown a remarkable improvement across all areas, and has been recognised specifically for overcoming his challenges with engagement to education, to now demonstrating role model behaviours amongst peers in school and local community.
He has been a member of Young Hackney for many years and worked closely with Tamba and colleagues through one to one support and at The Edge Youth Hub – making him a perfect recipient of the first Tamba Ngegba Young Leader Award.
---
People react to loss in different ways and you may need to speak to someone about how you feel and the changes you are facing.
If you are a young person who has been affected by the news of Tamba's passing, please talk to your Young Hackney worker. We will provide a space for you to talk and be heard, and if you need further support, we can put you in touch with someone who can help.
Alternatively, you can also contact the St Joseph's Hospice Bereavement Service for support at 0300 303 0400.