Shoreditch Adventure Playground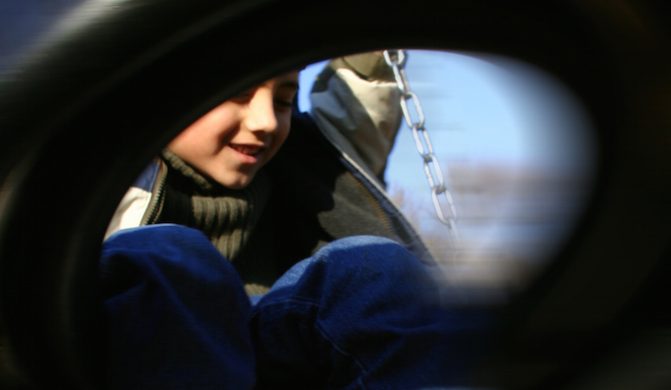 Shoreditch Adventure Playground is a free, open access playground for children and young people aged 6 to 15 years old (18 years SEND.)
Open access means children and young people are free to come and go as they choose and without restrictions.
Children are free to play with whom or what they like whilst experiencing levels of risk, stimulation, encouragement and challenge.
---
COVID-19 Autumn Term UPDATE
Following on from our summer holiday programme, we are continuing with some new ways of working.
We have made some changes so we can comply with the government guidelines, while being open and accessible to as many children and young people as possible. Please be patient with us during this time.
Below are some of the things you can expect from Shoreditch Adventure Playground:
All children must re-register, even if you think we have your most up-to-date details. (Thank you to those who registered over summer, please keep us up to date with your details.)

Children will need to be booked on to clubs in advance (please use the booking form below)

Clubs will be closed access- This means that children will not be able to come and go as usual from our playground

All sessions will only run for 2 hours 

We will offer a "Play Ranger" service, to meet the needs of the children and young people not booked on to our clubs (see below

We will run outdoors only, our building will be closed

We will not be able to let adults onto the playground (with the exception of support workers for children with disabilities)

The number of children per club will be limited to 15

Children will be booked into "bubbles" and will need to stay in those bubbles for the whole term

Bubbles will have a dedicated staff member to support the children, where we can, we dedicate the same staff member throughout the term

We will aim to give children at least 1 play session a week, where possible we will try to give more (access to the play ranger service is advised for those not booked on to our clubs

We have provided extra hand washing and sanitising stations for the children around the playground

We have posters and floor markings to remind children and adults about social distancing

We have special processes in place for things like first aid

We are not able to take any visits from other clubs or services

We are working out how we can safely take trips and outings
---
Our opening times
The Autumn programme will be running from Tuesday 15 September – Saturday 24 October 2020
Tuesday to Friday: 4-6pm
Saturday: 2-4pm
Shoreditch Play Ranger Team
Shoreditch Park 
Tuesday to Friday: 4-6pm
Saturday: 2-4pm
---
Our Autumn Programme
Tuesday: Bike Club
Wednesdays: Yoga, Fitness and Wellbeing 
Thursdays: Board Games Club
Fridays: Arts, Crafts and Homework Club
Saturdays: Bushcraft
---
Registration and Booking
Sessions are open to children and families who meet at least one of the following criteria:
Live in the borough of Hackney

Go to School in the borough of Hackney

Have been to Shoreditch Adventure Playground within the last 12 months

Are classed as "vulnerable"
Please register to be a member of Young Hackney HERE.
You must do this before booking or attending any sessions at Shoreditch Adventure Playground.
We are accepting bookings for play sessions now. Please click HERE to book.
---
You can book as many sessions as you like, however we will assess each booking and allocate spaces according to the criteria above.
We will be operating a waiting list, if we do not have the space for your child to attend at least once a week we will let you know.
We will contact people on the waiting list as spaces come up. Spaces on sessions will be allocated on a needs basis.
---
Through the Autumn term- while the government guidelines restrict the number of children and young people we can work with on the playground- we will be offering an outreach service in Shoreditch Park and the surrounding estates.
More details will follow as we work out the best places to be for the children and young people of Hoxton and Shoreditch.
For now you can find the team at the front of the Adventure Playground.
Mintern Street, N1 5EF