Discover Young Hackney 2017 – the borough's biggest youth arts festival is back!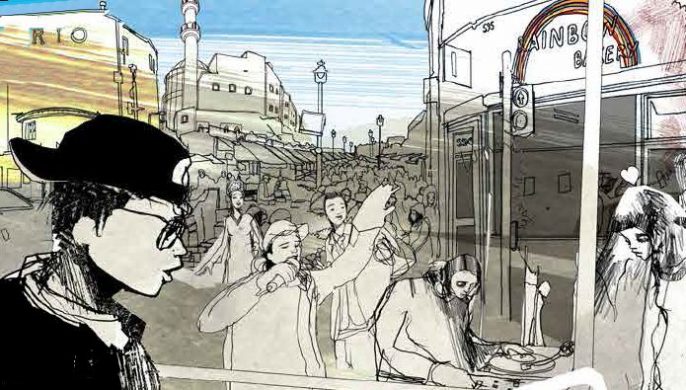 It's back! One of the biggest youth arts festivals in the UK is happening right here in our borough and we are so ready!
Discover Young Hackney is all about the arts. Music production, singing, fashion, dance, acrobatics, filming, poetry or graphic design it's all on offer in our hometown. This award winning culture festival is an amazing opportunity to unlock your potential and tap into your inner-creative. Whether you are almost professional level or literally just a beginner, Discover Young Hackney has opportunities for all young people, on all levels.
Starting from May all the way through to September, 30 arts organisations will be delivering a jam-packed schedule of events, workshops, taster sessions and performances for young people aged 13-19. If you love the arts, or think you could love the arts and need some more knowledge/experience to help guide your thoughts, this festival is for you!
You will meet new people, network, learn and discover pathways into training and careers in the arts. Discover Young Hackney offers the chance to work with some of the BEST in the business, we are talking top industry professionals who know their stuff, running a range of free or low cost sessions. Including big names like the London College of Fashion, Hackney Empire, Arcola Theatre, Tropical Isles Carnival, the Geffreye Museum and The Yard Theatre.
'Discover Young Hackney is right on our doorstep, here in Hackney – the creative heart of London' Cllr Anntoinette Bramble, Deputy Mayor of Hackney
Launching with Alter Ego on 19 May, this year's festival focuses on Hackney as the hub of London's creativity and we totally agree …there is SO MUCH talent in our young community just waiting to be unleashed, nurtured and made great. So if you are 13-19 get involved, get passionate and sign up to Discover Young Hackney.
Find out when everything is happening here http://www.discoveryounghackney.com/ and follow all the latest updates via the Discover Young Hackney Twitter @dyHackney or our Twitter @younghackney by using the #DYH17