Health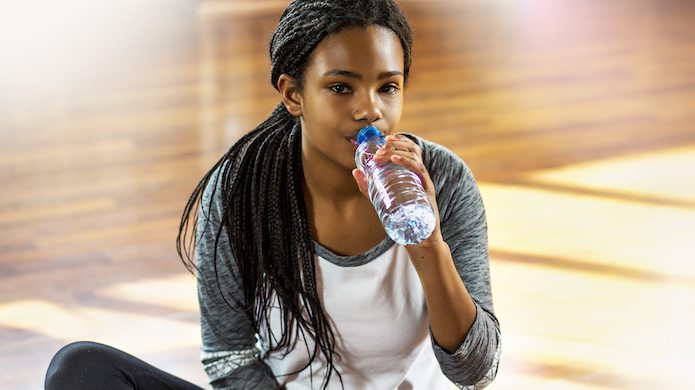 The Young Hackney Health & Wellbeing Team are here to give advice on any health-related issues including sexual health and contraception. If you need support in other areas, such as mental health, bullying and a range of other subjects, they can put you in touch with someone who can help you.
The Health & Wellbeing Team are at Forest Road on Monday evenings between 5.30pm and 7.30pm, and The Edge on Wednesday evenings between 6pm and 8pm.
---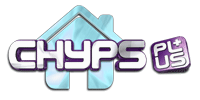 CHYPS Plus is Hackney's health service for anyone aged 11 – 19, and they offer a free, confidential service five days a week. They can help you with stopping smoking, testing and treatment for sexually transmitted infections, contraception, pregnancy testing, emotional health and support, Hepatitis B screening, immunisations and condoms. They can also make referrals to other services including termination of pregnancy services, dietician, psychology and counselling services.
You can call them for a telephone-based consultation with a health professional on 020 8510 7176.
Alternatively, CHYPS Plus offers a confidential drop in-service at the four Young Hackney hubs:
The Edge Mondays 6 – 8pm
Stoke Newington Tuesdays 5 – 7pm
Forest Road Thursdays 6 – 8pm
Concorde Thursdays 5 – 7pm
You can also make an appointment by visiting one of the drop-in clinics at the CHYPS Plus House. You'll have an initial discussion and if you need further help, they'll make a referral for you to come back on another day.
Where:
CHYPS Plus – Clifden Centre, Homerton Hospital, Homerton Row, E9 6SR
When:
(These are the times for the drop in clinics at CHYPS Plus House, no appointment is necessary)
Monday 12pm – 5.30pm
Tuesday 12pm – 5.30pm
Wednesday 12pm – 5.30pm
Thursday 12pm – 5.30pm
Friday 12pm – 5pm
Please be aware that CHYPS Plus is closing on 30 November. You should use Homerton Sexual Health and SHL.UK after this date.
---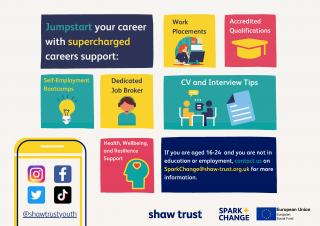 Prospects/Shaw Trust offers FREE health and wellbeing support, resilience training and cognitive behavioural therapy as part of their Spark Change programme, open to anyone aged 16 – 24 not in education, employment or training. Email sparkchange@hackney.gov.uk or phone 020 8356 7866.
---

If you are facing a crisis situation, and need help immediately, you can call Samaritans on 116 123; their lines operate 24 hours, seven days a week.
---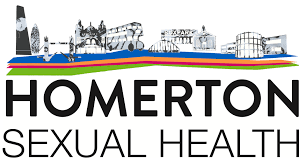 If you would like help or advice regarding contraception or any other sexual health-related topic, please call Homerton Sexual Health on 020 7683 4103 between 9am and 3pm.
For more information visit their website.
---

Kooth is an online counselling and emotional well-being platform for children and young people, accessible through mobile, tablet and desktop.
Speak to friendly counsellors and access articles, self-help materials, advice and community forums.
It is free and completely anonymous.
For more information click here.
---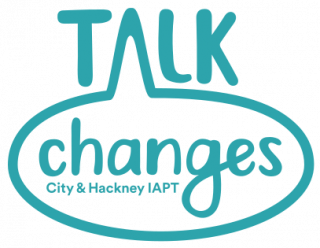 Talk Changes help people aged 18+ with a wide range of worries, common mental health problems and emotional difficulties. They provide therapy and employment support to those who are registered with a GP in City and Hackney, or registered with an online GP service and living in the area. You can self-refer to the service. For more information, visit their website.
---
Useful websites

NHS Choices gives you a wealth of information about staying healthy. You can find articles on healthy living, advice on quitting smoking and reducing your alcohol intake, and an A-Z health checker. If you're a smoker and thinking of quitting, you can get loads of advice and inspirational stories on the Smokefree Hackney site.

The NHS Go app gives young Londoners up-to-date information on health services, plus tips on healthy living. Free to download – visit the NHS Go site for details.
The Young Minds website gives you information about mental health and emotional wellbeing. It features real-life stories, advice about coping with common mental health issues and links to organisations to help you to recovery.