#100years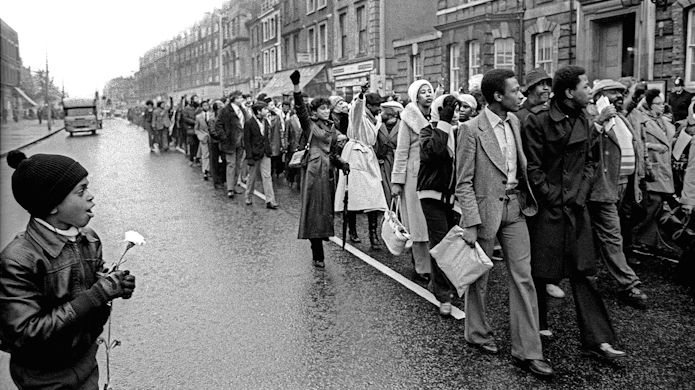 This is an official shout-out to women, ESPECIALLY women of our past because they helped shape the lives we are able to live today!
This year marks the 100th anniversary of the Act that allowed some women to vote for the first time in the UK. The Representation of The People Act 1918 gave women over 30 the right to vote and paved the way to equal voting rights for ALL women, 10 years later.
Martha Lucas, 13, Hackney Youth Parliament Member said:
"I wanted to take part in the Youth Parliament as I am interested in politics and want to make a change. I would tell other young girls who want to get into politics: go for it! Look out for platforms such as parliament as these will help you achieve. The 100 years of women having the right to vote means a lot to me as I am greatly inspired by the suffragettes and what they did, however we still have a long way to go as women make up only 29% of MPs"
---
So because women are pretty incredible, throughout this year, through various events and exhibitions Hackney Council will be celebrating the achievements of local women, past and present, for their contributions to our community.
At Hackney Museum from 6th February, you can explore 'Making Her Mark:100 Years of Women's Activism in Hackney' and discover the inspiring stories of women who made a difference in issues ranging from education, workers' rights and healthcare to domestic violence, the peace movement and police relations.
Well Street Market is also hosting a special Women's Day on Saturday 3 March.
And at Forest Road Youth Hub young women from schools across Hackney are attending an inspirational careers event on Tuesday 6 March…just to name a few!
Also as part of the year-long programme of events, the council is looking to showcase 100 Hackney women and young women who are driving change and making a difference in their community. So we are asking you to send in nominations! If you know a woman or young woman who has gone above and beyond for their community, and deserves to be recognised make sure you nominate them!!
Nominations close in November and can be made online.
Oh! There's more…the council has also produced a special, limited edition badge that celebrates Hackney Women which will be given out throughout the year so make sure you grab one! #100years #Suffragette100 #Votes100