BLACK HISTORY FLAG COMPETITION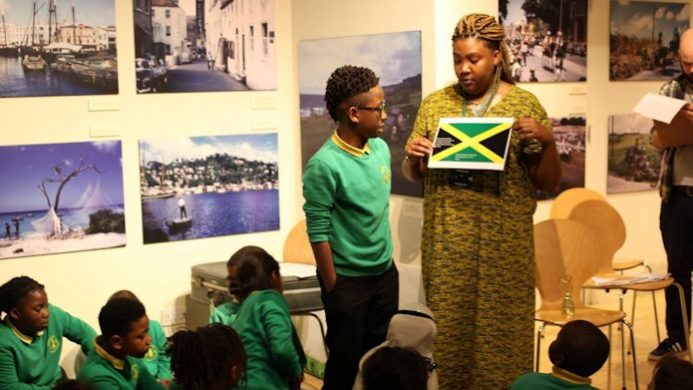 Think you could design a flag to celebrate Black History in Hackney?
If so we are encouraging you to send in your designs this Black History Season!!
Deputy Mayor, Anntoinette Bramble, launched the competition at a Black History workshop at Hackney Museum with Year 4 students from Princess May Primary School.
Cllr Anntoinette Bramble, Deputy Mayor of Hackney said:
"We are encouraging all of our young residents to take part in this competition and channel their creativity into making a recognisable symbol and celebration for Hackney, of the contribution that African and Caribbean communities have made both locally and across the globe. We have so many imaginative young people in the borough and I am excited about seeing all of the designs entered."
The winning design will be picked by a panel of judges and will be made into a real flag with the help of a local artist. The flag will then flown on top of Hackney town Hall in time for Black History season in October 2018…yep you read that right!
Winners will be announced in early 2018. The deadline for entries is Thursday 21 December 2017.
---
The flag must:
• Honour the past while celebrating the present and the future
• Be exciting and colourful
• Have a simple design
• Use two or three basic colours clearly
• Be easily recognisable and distinctive
• Be designed to be flown so it can be seen when moving in the wind
All entries to be sent to:
Tara Hudson
Communications, Culture and Engagement
Room 50 Hackney Town Hall
Mare Street E8 1EA
Or via email: tara.hudson@hackney.gov.uk
For more information on the competition guidelines, and for a full list of the Council's free Black History Season events please visit www.hackney.gov.uk/black-history-month