Hackney Youth Awards: Project of the Year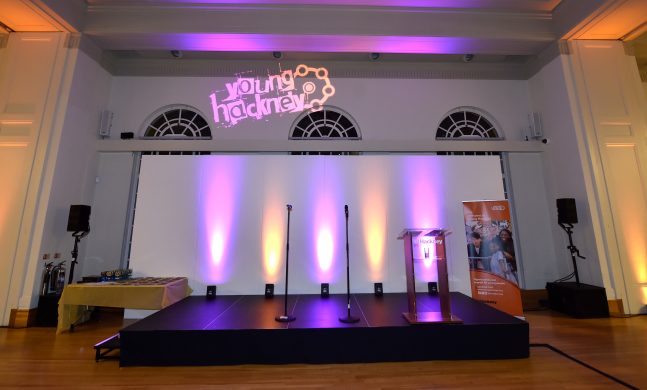 Young Hackney has launched a new and exciting award for the Hackney Youth Awards: Project of the Year. The Hackney Youth Awards is a special evening filled with entertainment, motivational speakers, and inspirational people.
As we celebrate 10 years of service, we want to highlight and thank our partners in the voluntary sector for their amazing achievements and their support and commitment to the youth of Hackney.
The Project of the Year will be a project that despite the adversity and challenges of the past year not only persevered but flourished and kept improving outcomes for young people and added value to the sector.
We welcome all voluntary partner projects to nominate themselves no matter how big or small and to come together to celebrate their work and the work of their staff, volunteers and others.
Cllr Anntoinette Bramble, Deputy Mayor and Cabinet Member for Education, Young People and Children's Social Care, says:
"I am delighted to inform you that the Hackney Youth Awards are open for nomination once more. These awards are a great way to recognise and celebrate Hackney's young people, and to share and celebrate their success stories.
The past few years have been extremely challenging to those working in youth services, who have gone above and beyond during the Covid-19 pandemic. To recognise this, we have introduced a new category this year: Project of the Year. This category will highlight our partners in voluntary youth services in Hackney and thank them for their hard work and time giving back to their local communities.
I encourage you to share this opportunity with outstanding partners in the borough, and I look forward to seeing many of you at the ceremony on 27 January 2022."
The deadline for nominations for Project of the Year has now been extended to midnight on Friday 24 December 2021.
Please fill out the nomination form and email to elp@hackney.gov.uk by the deadline.
---
A Youth Panel will assess and shortlist all candidates for the category and decide on the winners.
Those shortlisted, their families and you will be invited to our Awards Ceremony on Thursday 27 January 2022 at the Town Hall Assembly Rooms between 6 and 8pm when the winners will be announced.
The event is attended by the Mayor of Hackney and includes food and entertainment.
Please email any questions to elp@hackney.gov.uk or phone the Young Hackney Participation team on 020 8356 2849.