Inspiring Young Women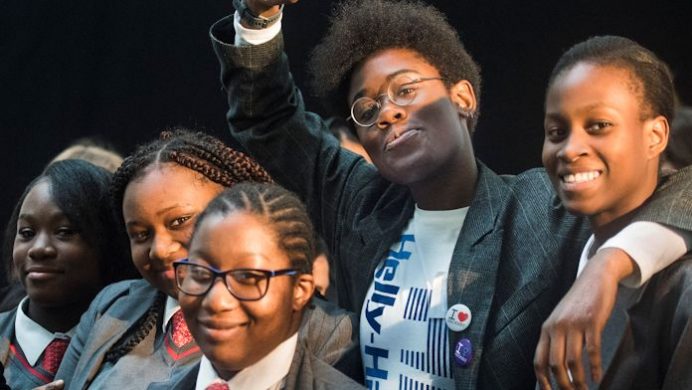 In celebration of International Women's Day we hosted our annual Inspiring Young Women Careers Event on Tuesday 6 March!
Bringing together over 80 schoolgirls from across the borough to meet with 26 successful women, who all volunteered their time to support this event, to empower and inspire the younger women and show them that they could achieve all their dreams, even in a man's world!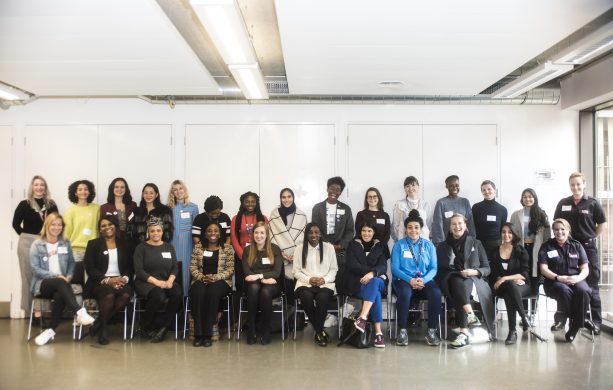 The event began we a panel of five women including Dr Ronx; Deputy Mayor of Hackney Anntionette Bramble; Spurs Ladies Footballer Renee Hector; Fire-fighter Victoria Archer-Lee; with the panel chaired by Hackney Council Apprentice Akina Okoye. The women got the audience thinking – and laughing – with presentations on their lives and work.
Dr Ronx, Emergency Medicine Doctor at Homerton Hospital encouraged the young audience by giving an inspirational speech on her life and difficulties she had experienced growing up, she said
"If you have a dream, regardless of what it is, you can always find someone to support you on that journey; either your favourite teacher, a mentor, a family member or a youth worker. I am a living example of someone who worked hard and achieved their dream, it was a struggle and I nearly gave up but I made it and every failure was fuel to my fire. Regardless of your background, gender, sexuality, wealth, health, with the right attitude, the right people around you and ultimate belief in yourself, whatever you do, you will always be winning."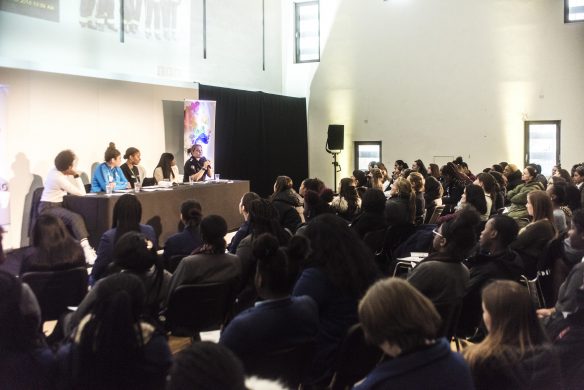 Only 7% of Firefighters in London are women, but that never stopped Victoria and she wanted to encourage more young women to think about the emergency services as a career, she said:
"Though I am always in the minority, it never stopped me, at the London Fire Brigade we always work as a team, it doesn't matter about your gender. As long as you are a good communicator and empathetic, our job is about helping people and we always work together to do that."
Renee Hector, Footballer for Spurs Ladies talked about the gender pay gap between female footballers and men, she said:
"You play because you love it, you love being part of a team, obviously I'm not in it for the money! Women footballers get paid a lot less than men, but you've got to push for your passion and do what you love no matter what."
---
After the panel young women from Our Lady's, Clapton Girls, Stoke Newington School, New Regents, Skinners Academy, Cardinal Pole and the borough's pre-employment programme were able to speak to all of the women in small discussion groups. The speakers gave valuable insights into their chosen career paths, talking about their real life experiences, successes AND failures, which all to their growth and achievements
Lavinia Sacker, Year 10 from Clapton Girls Academy who aims to work in the creative industries one day said:
"The whole of the day was very inspirational, I especially liked the advice and tips and I think all of the speakers really motivated us to go for our dreams."
---
If you are a school that would like to attend this event in the future or hold your own inspiring careers event, you can contact Young Hackney for more information on: 020 8356 7404 or via: info@hackney.gov.uk.