The Kids Network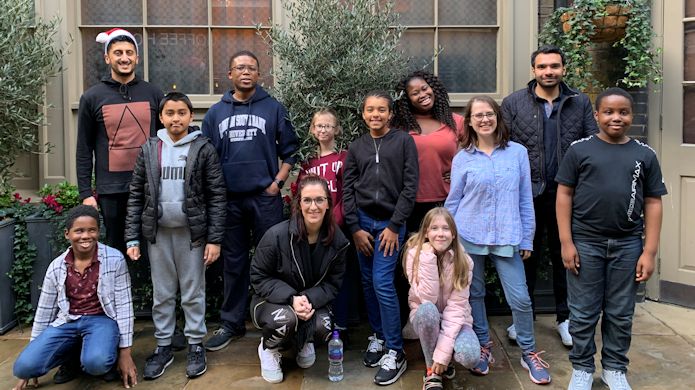 Great Britain's most well-known and beloved illustrator and writer of children's literature,Sir Quentin Blake is joining forces with a new, innovative charity…The Kids Network.
This charity supports children and young people at a crucial time in their development by connecting them with young professional volunteer mentors, in London's most gentrified areas. Together they can take on new opportunities and explore London together.
---
Gentrified = renovate and improve an area so that it conforms to middle-class taste
---
Sir Quentin Blake has gifted a sum which will allow The Kids Network to reach many more young people and launch in Hackney.
Founder of The Kids Network, Sarah Woodcock said:
"Increasing gentrification has led to young professionals often feeling isolated from their local communities. The Kids Network creates a simple route to connect two, often disparate groups, for positive social change. With Sir Quentin's support, we are able to take our grassroots organisation to the next level, providing support to 100 by the end of 2019."
The Kids Network is looking for more young professional volunteer mentors. If you would like to give involved please submit an application here or for more information please contact j.guthrie@thekidsnetwork.org.uk
---
For more information on The Kids Network go to:
@the_kidsnetwork
@thekidsnetworkLDN
For more information on Sir Quentin Blake you can visit: