'Proud To Be': Hackney Youth Parliament Poetry Competition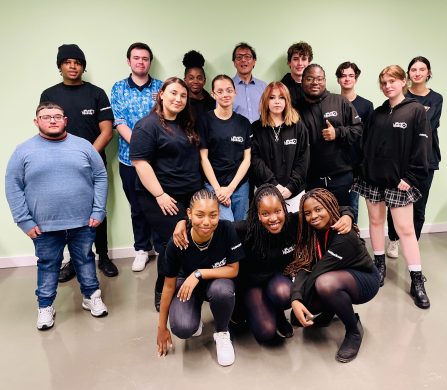 In honour of Black History Month 2021, Hackney Youth Parliament is launching a poetry competition for young people in Hackney.
You don't have to be a professional poet to take part: we are looking forward to entries from young people with creative and imaginative minds. The judging panel will be made up of the leaders, deputy leaders and Young Speakers of Hackney Youth Parliament and staff involved with Young Hackney.
Topic: "What makes you proud to be of Black heritage?"
All poems will be published on the Young Hackney website after the event.
Winners
All winners will receive a VIP invitation to our event which will be on Saturday 13th November 2021, a certificate of excellence in the competition, and a platform to perform their poetry pieces.
The Top 3 will be announced in the event.
All Top 3 winners will be given an additional small prize.
Rules
Young people must be between the ages of 13 – 19 (up to 25 with SEND).
You must live, work or attend school or college in Hackney.
1 entry per person.
Young people must enter their name, age and email address so that we can reach out to them.
Poems must be the young person's own work and must not be plagiarised.
Poems must not exceed 40 lines in length (excluding the title).
POEMS MUST BE SUBMITTED TO THE GOOGLE FORM BY THURSDAY 11TH NOVEMBER 2021.
The top winners will be contacted on Friday 12th November 2021.
You can view our privacy statement here for more information about how your data is collected and handled: https://hackney.gov.uk/privacy