The Queen's Platinum Jubilee Art Competition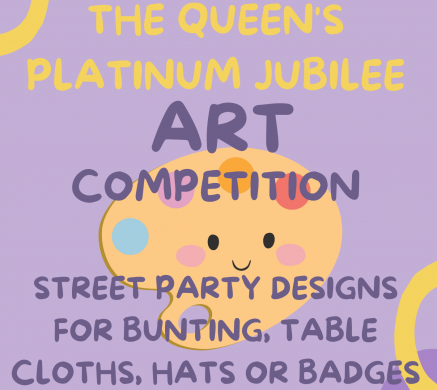 In this special year, Hackney celebrated the Queen's Platinum Jubilee weekend of 2 – 5 June 2022 by lighting a beacon on the top of Hackney Empire, planting trees and other community activities like street parties. Here is some more information about this special event.
---
The Speaker of Hackney invited everyone at Young Hackney aged 6 – 19 (up to 25 with SEND) to participate in an art competition to commemorate the Queen's Platinum Jubilee weekend.
Entrants submitted pictures of creations related to the event, such as designs for flyers, bunting, tablecloths, hats, badges, etc, and there were prizes for the best three pieces of art.
The overall winner won £40 vouchers to spend online, and the top three entrants had their work displayed in the Town Hall and received an invitation to a special reception where the beacon on top of Hackney Empire will be lit.
The winners were:
Florez Schneebeli, Haggerston School

Eden Groves, Haggerston School

Alice, Daubeney School

A group of 3 – 4 year olds at Comet Nursery School & Children's Centre