YOUNG VOLUNTEERS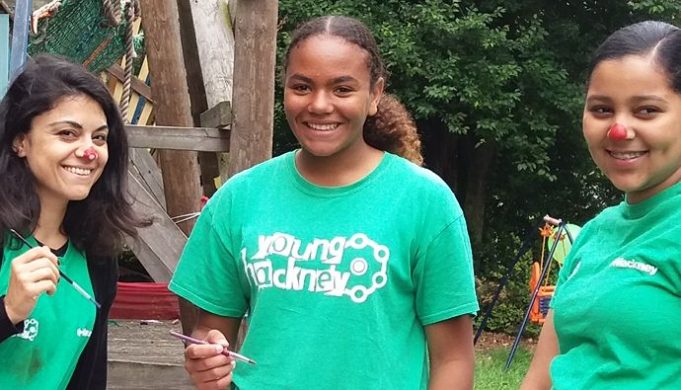 Volunteering is a great way to build your confidence, learn new skills and get experience to include in your CV and in college or university applications!
From planting bulbs, to being a friendly face and even baking bread there are hundreds of different ways you can get involved and make a difference in your community through volunteering this New Year. There are lots of roles available for young people during half-term and summer holidays.
Book an appointment to come in and talk to us on 020 7241 4443.
Mayor Philip Glanville has made volunteering a key priority for the Council to focus on, he said:
"I am passionate that community action is central to responding to some of the biggest challenges we as a borough face.  I hope that all of our residents can get involved with volunteering in some way and be a positive force for change in their communities."
Even if you have only one hour a week, or can only help out on a one off basis, volunteering can be very flexible.
To find out more about volunteering and how to get involved, you can visit www.vchackney.org and register to search 100s of volunteer roles, or call to make a face to face appointment on 020 7241 4443. You can also follow Volunteer Centre Hackney on Facebook or on Twitter by following @VCHackney or searching #volunteerhackney.
You can also meet charities in person at one of VCH's free quarterly Volunteer Fairs. The next fair is taking place on Tuesday 23 January at Hackney Museum from 5pm to 7pm. Volunteer Fairs will run throughout the year on 26 April, 6 June, 11 October.