YOUNG VOLUNTEERS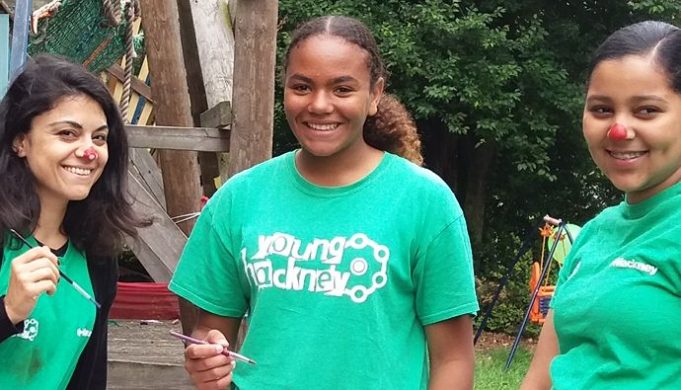 Volunteering is a great way to build your confidence, learn new skills and get experience to include in your CV and in college or university applications!
From planting bulbs, to being a friendly face and even baking bread there are hundreds of different ways you can get involved and make a difference in your community through volunteering this New Year. There are lots of roles available for young people during half-term and summer holidays.
Book an appointment to come in and talk to us on 020 7241 4443.
---
Some of the opportunities available right now!
3 social media influencers required – aged 18 – 25
Future Hackney would like to work with 3 young people from the borough who can help us promote the project through Instagram… If you love social media and want to be a part of an exciting new project then contact us.
2 onsite digital media volunteers – aged 17 – 25
Future Hackney would like 2 enthusiastic volunteers interested in cameras, iphones, gimbles, tripods and laptops. You will work as part of a visual media crew producing film and photography. So if you like new technology and working with other young people then contact us.
 Contact: donnatravis@Innercityfilms.co.uk
Travel, lunches, expenses and amazon gift vouchers available for all our volunteers.
Full and part-time volunteering opportunities in Hackney for 13 – 25 year olds https://volunteeringmatters.org.uk/project/positive-futures-london/
Volunteering opportunities and mentor support for 16-25 year olds with learning disabilities, are on the autism spectrum or have additional support needs https://volunteeringmatters.org.uk/project/futures-east/
WORLDWrite (16 – 25), Citizen TV Makers
16-25 year olds will get free part-time (mainly weekends, evenings or afternoons) training in all aspects of programme-making and produce programmes which make an impact. Everyone taking part will learn to use professional cameras and programme making essentials: sound, lighting, presenting skills, interview technique, research, promotion and more.
https://www.vcconnectsystem.org.uk/HackneyVMS2/VolunteerOpportunities/DetailsForSearch/1223
---
Mayor Philip Glanville has made volunteering a key priority for the Council to focus on, he said:
"I am passionate that community action is central to responding to some of the biggest challenges we as a borough face.  I hope that all of our residents can get involved with volunteering in some way and be a positive force for change in their communities."
Even if you have only one hour a week, or can only help out on a one off basis, volunteering can be very flexible.
To find out more about volunteering and how to get involved, you can visit www.vchackney.org and register to search 100s of volunteer roles, or call to make a face to face appointment on 020 7241 4443. You can also follow Volunteer Centre Hackney on Facebook or on Twitter by following @VCHackney or searching #volunteerhackney.
You can also meet charities in person at one of VCH's free quarterly Volunteer Fairs. The next fair is taking place on Tuesday 23 January at Hackney Museum from 5pm to 7pm. Volunteer Fairs will run throughout the year on 26 April, 6 June, 11 October.