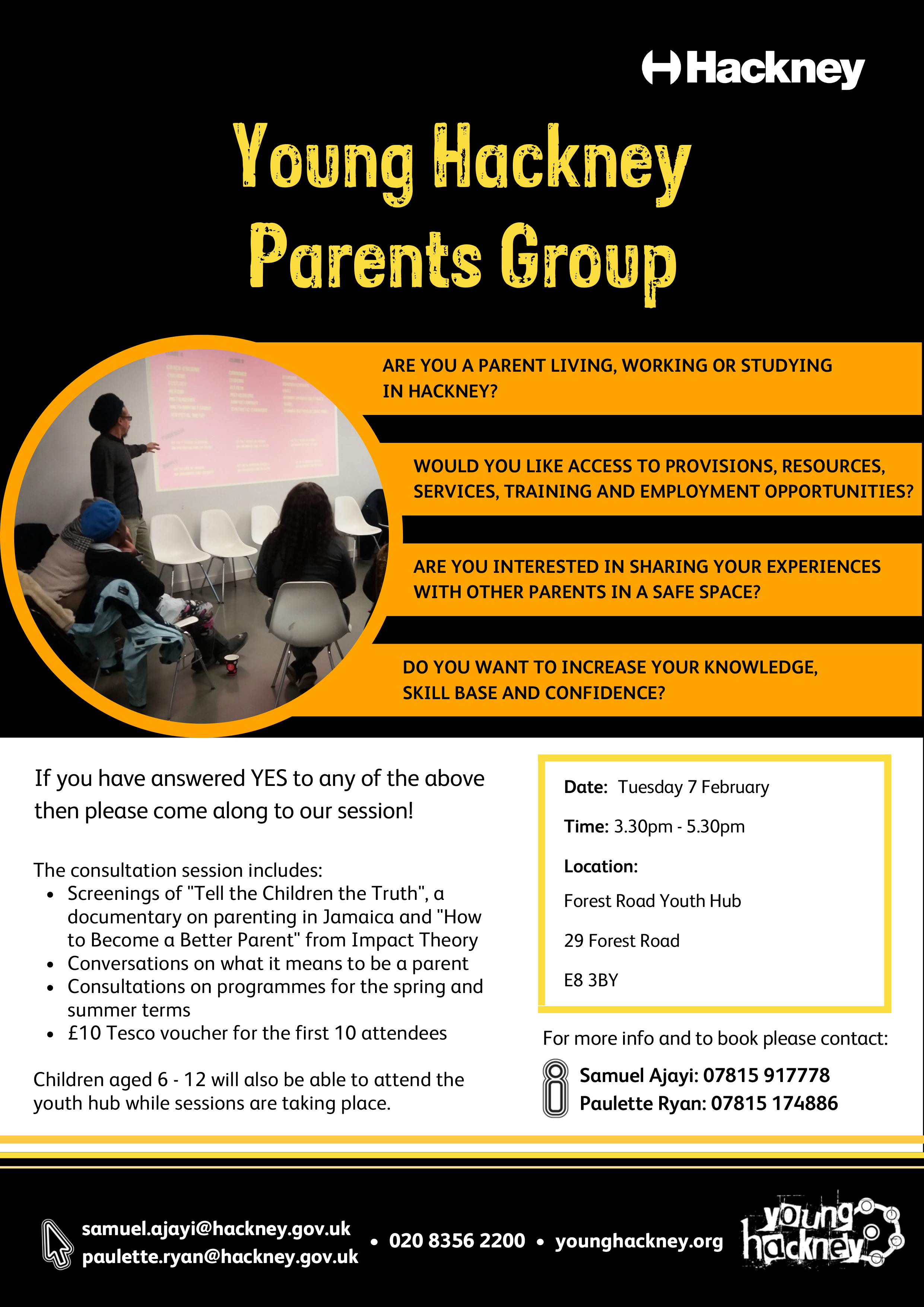 ARE YOU A PARENT LIVING, WORKING OR STUDYING IN HACKNEY?
WOULD YOU LIKE ACCESS TO PROVISIONS, RESOURCES, SERVICES, TRAINING AND EMPLOYMENT OPPORTUNITIES?
ARE YOU INTERESTED IN SHARING YOUR EXPERIENCES WITH OTHER PARENTS IN A SAFE SPACE?
DO YOU WANT TO INCREASE YOUR KNOWLEDGE, SKILL BASE AND CONFIDENCE?
If you have answered YES to any of the above then please come along to our session!
The consultation session includes:
Children aged 6 – 12 will also be able to attend the youth hub while sessions are taking place.
For more information, please email paulette.ryan@hackney.gov.uk or samuel.ajayi@hackney.gov.uk.