MY BODY, MY RULES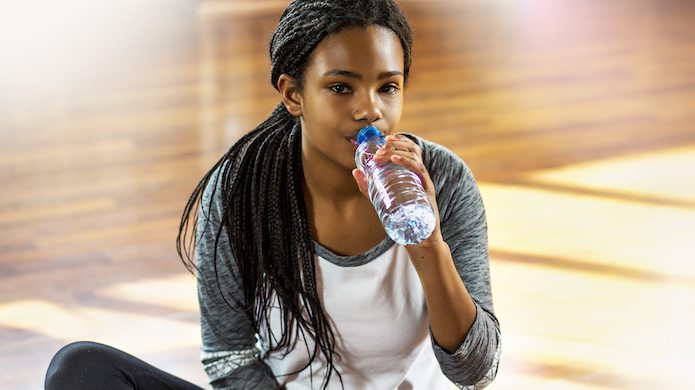 By Beverley Tetteh, 18, Hackney Young Speaker.
A good friend of mine recently gave a presentation at her school, on body image and body positivity. Not only did it move me – but it made me realise how universal negativity and self-hate can be.
As it's Mental Health Awareness Week (13-19 May), i just wanted to highlight some of the challenges we face as young people, how to battle them and embracing ourselves for who we are.
People have always thought I was a confident, smiley person, but I've always had a constant battle with my looks and hid under a mask.
My insecurities were so broad that the list seemed to get larger as i grew up. I didn't like my chubbiness, my hips, dips, lopsided face, or my small lips. I didn't like my small eyes, my eyebrows and my broad shoulders or the keratosis pilaris on my arms and legs.
For a while i became very dependent on others making me feel good – craving compliments and acceptance from others – which is super unhealthy and only gives you a short moment of happiness.
I used to pick out every flaw in myself every morning before school, and not even consider the positives.
Only recently, i realised that i cannot expect anyone else to love me if i cannot even love myself. No one will love you more than yourself. 
After a lot of breakdowns, talking about it more and self motivation to try new things, i manged to finally get into a position where i am happy with the way my face and body looks.
I no longer compare myself to unrealistic Instagram models. I no longer find exercise a chore. I no longer overeat my problems away. I no longer surround myself with people who make me feel bad about myself. I no longer seek for the acceptance of people around me.
I now find myself to be a beautiful human inside and out. 
It's okay and completely normal to feel low about the way you look sometimes. It's okay not to have an ultra slim waist, acne-free skin, big muscles or a six pack. But it is really important you remember that these things do not define you or change you as a person, so don't let them.
Accepting yourself takes time, don't rush it. 
---
If you're struggling with confidence or negative thoughts about your body or how you look, and would like some support please contact us on: 020 8356 1343 or email david.wright@hackney.gov.uk
Alternatively these websites also offer support:
All of this support is completely confidential.