Hackney Youth Conference 2015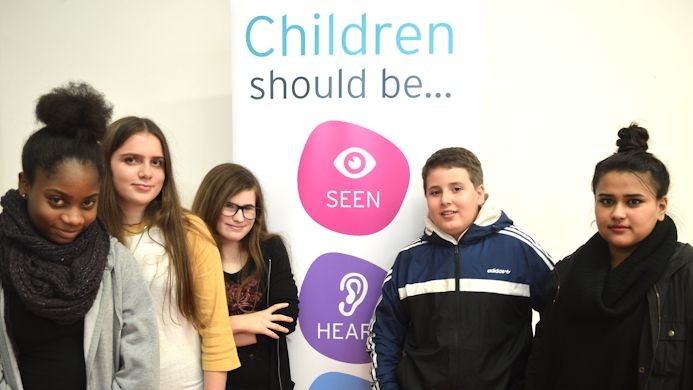 The theme of this year's conference was Mind, Body and Soul, focusing on making young people in Hackney feel happier, healthier and safer.
Fifty young people turned out at Young Hackney The Edge youth centre  to take part in activities including a virtual bike challenge, a presentation from the North Youth Forum on their conflict resolution project, and a trial for a new app teaching quick de-stressing techniques.
As well as talks from members of the Youth Parliament, there was a short drama about Child Sexual Exploitation performed by Alter Ego Theatre. This was followed by a discussion where young people could share their views on what made a healthy relationship.
---
Respect in relationships
Where would you draw the line? Would you know the signs of an abusive relationship? Tinie from Mandem on the Wall is struggling …
---
Eighteen-year-old Beth Foster-Ogg, Hackney Youth Parliament member, said: "The youth conference was a unique experience; a chance to share our opinions and let our voices be heard. We feel the campaign to tackle child sexual exploitation in the City and in Hackney will be important because it is a sensitive topic, not discussed widely enough.
"We need to encourage young people to say something if they see something – they have to know the signs of Child Sexual Exploitation, and they have to know who to speak to if they are concerned for a friend or someone they know.''
Useful websites
This is abuse tells you how to spot the signs of an abusive relationship. You'll find answers to common questions, a section taking apart some of the myths about abuse, as well as advice on what to do if you think you need some support.