Taking the Diamond Challenge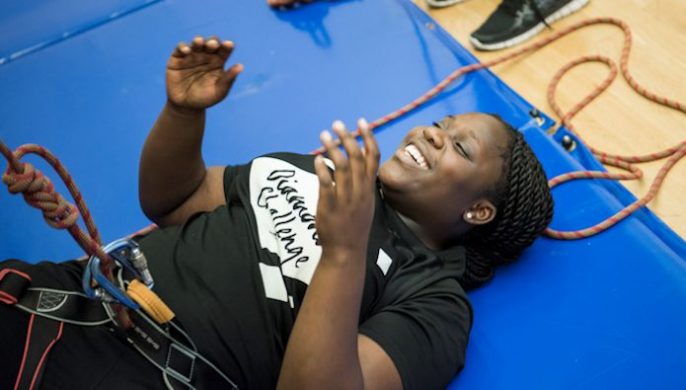 HRH The Earl of Wessex, Prince Edward visited Young Hackney Forest Road as part of celebrations marking the 60th anniversary of the Duke of Edinburgh's Award. During the day, he met Young Hackney Sports Ambassadors, who had taken on their own Diamond Challenge – cycling, rowing and running 383 miles (the same distance as the Gambia border).
Esther Ekundayo, a Young Hackney Sports Ambassadors, gives her impression of the day: 'We were set the challenge of reaching 383 miles throughout the day – the circumference of Gambia. It seemed like such an impossible task at first, however with all our hard work and dedication combined, we managed to persevere and encouraged others to participate. The day consisted of various activities such as rowing, rock climbing and cycling; all of which required a great deal of physical and mental strength but didn't seem a problem for anyone involved.
---
---
Around 100 people visited the centre throughout the day, including the famous Prince Edward. It was a great honour to meet him. He showed a great interest in the community service arranged and attracted plenty of new faces too. As the Earl of Wessex, he was very supportive of the challenge and it helped to motivate us even more.
We were rewarded with plenty of snacks, refreshments and pizza – which was a real unexpected treat. Everyone bonded really well and by the end the atmosphere around the room was lively and energetic.
We all got along so well, that we also managed to complete the mannequin challenge, which I must say has got over a few hundred views already! The day really reflected well among the ambassadors and team leaders, hence we were successful, and looking forward to any more challenges in future.'
---
---