Hackney teenager heading to World Debating Championship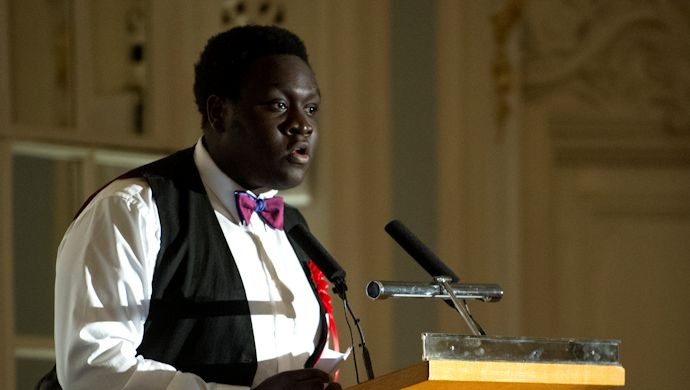 Ife Grillo, a Bridge Academy pupil and former member of the Hackney Youth Parliament, will represent England at the World Schools Debating Championship this summer – joining team members from some of the country's top private schools.
Talking to the Huffington Post, Ife explained the importance of challenging perceptions if you want to achieve: 'Debating is very private school dominated, and by extension there are very few ethnic minorities. The reality is that that is often how things are at the top of any profession, and it taught me that sometimes you have to step out of your comfort zone to reach success.'
Ife first became involved in debating through Debate Mate, an organisation working in twenty primary and secondary schools in Hackney.  Elected as a member of the Hackney Youth Parliament in 2012, during his term he became the borough's member of the UK Youth Parliament. He has since been elected as Vice Chair of the British Youth Council.
Read more about Ife's route to the World Debating Championship here.
Inspired by Ife's story?
Why not get involved in one of the many youth forums and ambassador programmes run by Young Hackney – you can find more information on the 'Get Involved' pages. If you're interested in standing for the UK Youth Parliament, elections will take place in February. Get in touch with Young Hackney using the form below.