Olympic Countdown begins…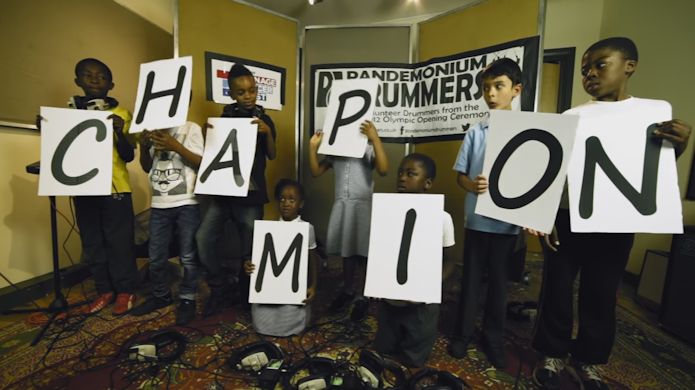 Four years on from London 2012, the Opening Ceremony for the Rio Games takes place on Friday 5 August. To mark the occasion, a group of young people from Hackney have joined up with the Pandemonium Drummers and dance legends Basement Jaxx to record a song capturing the spirit of the Olympics.
Young people from Young Hackney Forest Road feature as backing vocalists on the song 'Champion', released by the Pandemonium Drummers. The track was written by Denis Fernando, a member of the drumming group which took part in the spectacular Opening Ceremony for the 2012 Games.
---
---
The track is dedicated to the memory of Stephen Sutton, who the drummers met in 2013 while performing at the Champions League Final. The title 'Champion' is in part inspired by Stephen's positive outlook on life when faced with a terminal illness, and aims to celebrate the millions of inspirational people who manage to overcome adversity.
You can download the track from itunes, Googleplay or Amazon – all proceeds from sales go to the Teenage Cancer Trust. You can help with their fundraising efforts by sharing the link to the Pandemonium Drummer Youtube channel.