Park Life!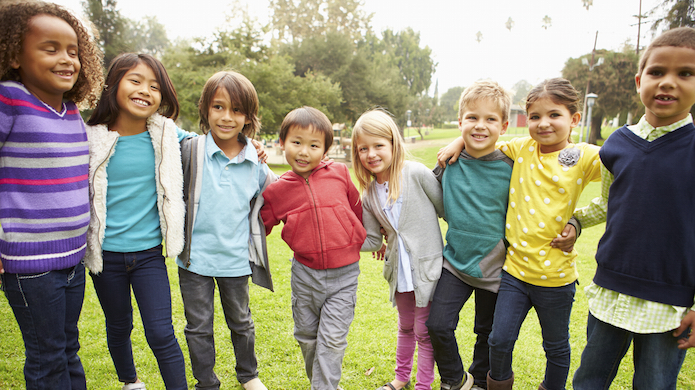 Best thing to do in the summer when you've got five weeks on your hands and no big plans? Get outside to a Hackney Park – we've got more parks than anywhere else in inner London, so you're never far from an oasis of green.
Take a walk through any one of our 58 parks and you quickly realise that every one has got a different vibe. From tiny squares to chill in, to the wide, wide open spaces of Hackney Marshes; from hidden spaces in Haggerston, to beards, bongos and barbeques at London Fields there's a park for every mood, and one for every week of the year.
Some surprising things that happen in parks…
Parks have grass for sitting on and sun for bathing in – this is true – but they also have lots of free and fun stuff for you to do. Here's your instant Hackney Park hack:
Skating – Clissold Park has its own Skate park – or travel east to the Wick Skatepark. Don't forget you can always get onto the Haggerston BMX track to sharpen your track skills.
Sport – Young Hackney will be running multisports sessions at London Fields every week until August. Access to Sports runs daily sports sessions including basketball. Hackney Bulls are starting up taster rugby sessions for boys and girls in Springfield, Clissold and Haggerston Parks.
Sailing – yep, you can sail in a Hackney park. The West Reservoir centre offers sailing lessons and open water swimming.
Sand – that's not a mistake either. Get over to Beach East in the Olympic Park and enjoy funfair rides, volleyball, DJs and more – only £1 for entry. Plus you can visit the official GB FanZone to watch the Rio Olympics (6-21 August).
---
Also true…
Hackney Marshes holds the world-record for the greatest number of football pitches in the same place at the same time.
Our green spaces have been home to some pretty famous faces. Lionel Messi was once a visitor to Hackney Marshes, though sadly he never got to kick a ball  – plus,  the video to Amy Winehouse's Back to Black was shot in Abney Park
There used to be a theme park in Hackney Central. It was back in the 17th century – Mermaid Gardens attracted A-listers such as Samuel Pepys.
The first powered plane in Britain took off just up the road at Walthamstow Marshes. It flew for about 10 seconds.
---
Keep our parks clean
If you're out in the parks – be nice. Hackney's Parks are for everyone to enjoy! If you dump your trash on the grass, someone else has got to clear it up.
Find out more events happening at Hackney Parks on the Young Hackney What's On page.