Keep your phone safe!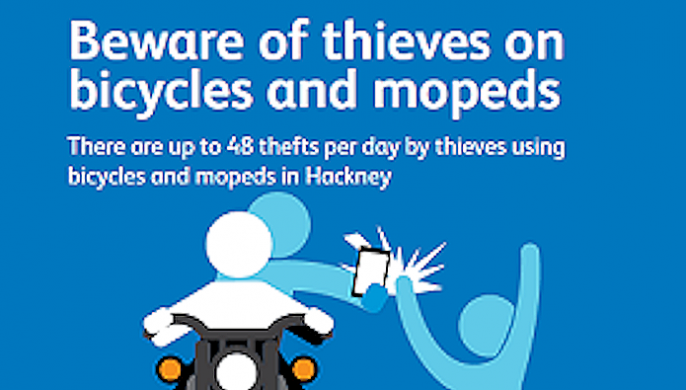 The Met Police are asking young people to be vigilant when using mobile phones on Hackney's streets – there's been a rise in the number of thefts from thieves on mopeds and bikes.
Up to 50 phones are being snatched every day and young people are often the victim of these thefts. However, there are a few simple rules to follow, which will help keep you and your belongings safe:
always be aware of your surroundings
go hands-free to make a call
be discreet when using your phone out and about, or put it out of sight
the edge of the road is a favourite spot for thieves so be extra vigilant at the curb side, at a bus stop, or outside a train station
try not to text or use apps while walking along, you'll be less aware of what's going on around you
if you have to use your phone stand away from the roadside, close to a building or wall
try using your phone in the hand closest to the wall so it's harder to take out of your hand.
If you're unlucky enough to be a victim, remember:
If you're reporting a non-emergency crime, call 101.
If you're reporting a crime in an emergency dial 999 (you should do this if you think there is an immediate threat to life or property).
If you're reporting a crime anonymously, call Crimestoppers on 0800 555 111.