Hackney Judo Club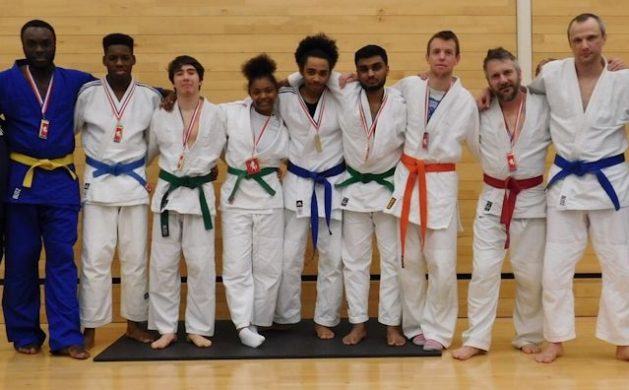 So as we all know, Hackney is home to some of the most talented and skilled young people. And just to further prove that point our Hackney Judo Club have received a total of 200 medals between them so far!
In its short time of being set up in 2013 the Club, under the guidance of its Head Coach, has achieved so much! This includes: Two Team Golds in the London Youth Games Boys competitions, individual medals in National, Regional and Local competitions. AND…4 members are on the National England program. But that's not all…Hackney Judo Club are one of the most successful Clubs Nationally to develop young people through the officials programme.
Lets just take a minute because that was a lot of greatness to read…*takes a deep breath*
So now on to what they've achieved this year, in just 4 months. The Hackney Judo Club have competed in a Judo development competition at University of East London where they won 30 individual medals with many being first time competitors (boys and girls). Bearing in mind the girl's session is newly established, so they have only had a few months of training.
As well as that, this year some elite participants from the Club competed in a Regional competition and went on to take Gold and Bronze medals in their groups. And lastly, at the British Schools Competition, club participants took home six medals, with five young people reaching the finals. Two took Gold becoming British Schools Champions, one of them being Cameron Standell-Walker. Who defended his title from last year and became the Clubs second member to successively take Gold two years in a row.
Other medallist at the British Schools Competition were:
Josiah Thomas (Bronze)
Julio Bernucci-Amador (Silver)
Ethan Standell-Walker (Silver)
Abdularaheem Rahmani (Silver)
George Holland (Gold)
So i think it's fair to say the Clubs pretty great…
---
Hackney judo Club is based at Urswick School and was created in partnership with Hackney Council, British judo Association and Calvin Walker Hall (Head Coach and a member of the British Masters Squad).
To see where you can get involved in the Club please visit their website at: https://hackneyjudoclub.weebly.com/judo.html