Young Leader Award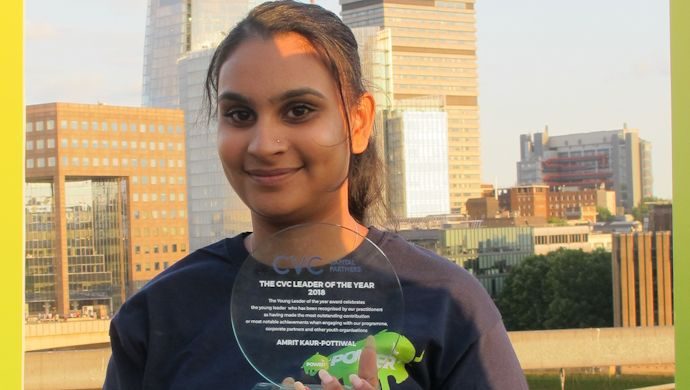 Confidence, self-awareness, resilience and problem solving are just some of the skills that 17 year old Amrit Kaur-Pottiwal demonstrated to win CVC Young Leader of the year 2018.
The Hackney student from Clapton Girls' Academy, took part in The Young Leaders programme, ran by youth charity Power2. The charity helps young people develop the skills and confidence they need to succeed at school, at work and in their communities, through programmes such as the Young Leaders which is aimed at young people aged 13-21.
Amrit Kaur-Pottiwal said: "Winning the award meant a lot – I feel like a role model to all the young people on the Young Leaders programme and I'm really proud of that. I'd definitely recommend the Young Leaders programme to other young people. There's a lot of opportunities and I've gained a lot of qualifications on the programme. I've progressed a lot as a person thanks to Power2 and the Young Leaders programme and I'm looking forward to the future."
To find out more about Power2 including how to get involved with Young Leaders visit www.power2.org.