SILVER MEDAL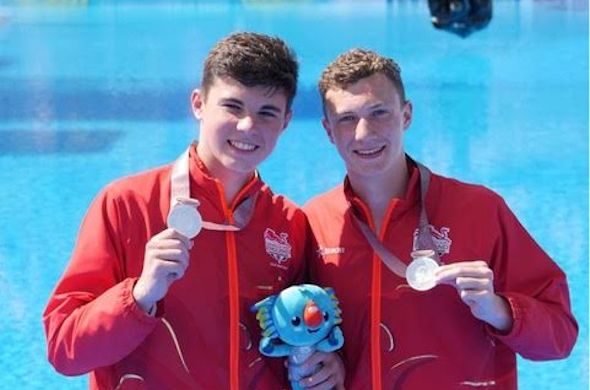 Noah Williams, a 17 year old diver from Hackney, recently scored at the Commonwealth Games, winning a silver medal in the synchronised 10m board diving with his dive partner Matt Dixon, right behind Tom Daley who secured gold.
Noah  has been receiving support and grants from Hackney Council's Youth Sports Fund, which helps talented young athletes with the costs of training and competing in their chosen sport.
As well as his sporting achievements, Noah has also been a winner for the past six years at the Hackney Sports Awards. Where he has picked up trophies for sports personality of the year, showing both in and out of the pool he is a real champion.
We are super inspired by Noah's success and no doubt so are you! So if you want to start your very own Commonwealth journey or if you just want to get a little bit fitter and learn a new skill.. take advantage of the free swimming lessons and pool time in the Hackney!
Free family swimming lessons at Kings Hall Leisure Centre, in Lower Clapton, have already made a splash (see what we done there), with hundreds of people participating in just four days. They were so popular that leisure centre staff have planned a further two weeks of free lessons in the summer starting from 23 July!
All young people under 18 can also swim for free anytime with a pay-and-play card at Clissold, Britannia and Kings Hall leisure centres.
Find out more about free swimming in Hackney by visiting the Better website: https://www.better.org.uk/leisure-centre/london/hackney/news/free-swimming-for-under-18-s-and-over-60-s.
---
Alternatively, call or drop in at a local leisure centre for a swimming lesson timetable and information on regular family swim sessions.