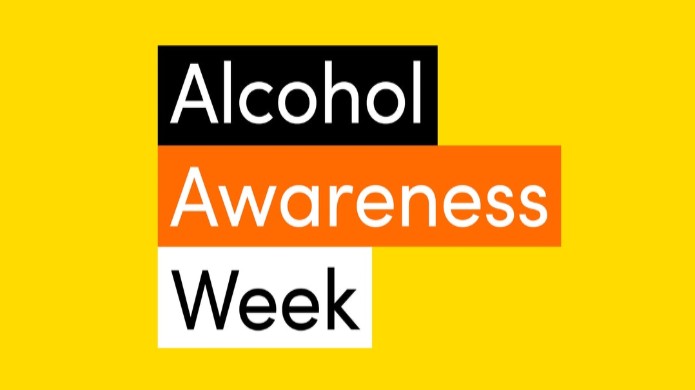 It's Alcohol Awareness Week from 11-17 November!
A perfect opportunity to think about our alcohol intake and how we can make positive choices for ourselves and our bodies.
This week is all about opening up the conversation and raising awareness about a topic we probably don't think about as often as we should. The theme this year is 'Alcohol and me'
How much does alcohol actually affect our bodies? Find out here via this interactive body map!
How much do we really know about alcohol? Do we even know how much is too much? Check your knowledge with this quick quiz!
Not sure if your alcohol intake is too much? Take this free and completely confidential test here and find out.
---
Support
We don't ever want you to feel like you're alone when making decisions to help yourself or someone you care about.
If you're struggling and need support click here for a range of support services.
You can also download a FREE app which helps you stick to your goals, whatever those goals may be.
Alternatively you can contact our Substance Misuse Service on: yhsms@hackney.gov.uk or 020 8356  7377