Volunteers week!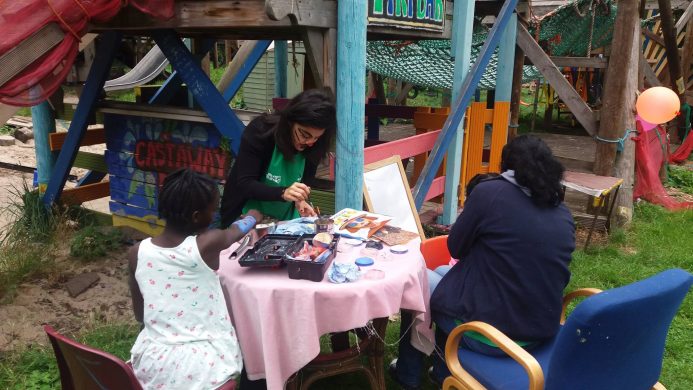 This week (1-9) June is national Volunteers Week!
Volunteering is incredibly rewarding and its also an opportunity to give back to your community. Nothing is more valuable than time!
Hackney is home to some incredible volunteers, who help us run all the services that make Hackney such as great place for it's residents. This Volunteers Week we want to give everyone who has ever volunteered with us, past or present a special shout out. We appreciate you!
If you're interested in volunteering and not sure how to go about it scroll down for information about the different ways you can volunteer with us. We know that everyone's availability is different so we have a range of opportunities for those who can volunteer for weeks to those who can only volunteer for a single day!
---
Volunteering with Young Hackney 
This summer we are looking for enthusiastic volunteers to help us run our 6-week summer programme of activities for young people aged 7-19. Volunteers will help us run sessions such as arts & crafts, cooking, sports and will also assist on short day trips. This is an ideal opportunity for someone who has 1-2days of availability per week and wants to gain some experience working with young people over a short period of time.
Where: youth hubs and play projects in Dalston, Manor House, Hoxton and Homerton
When: 23 July – 30 August
Hours: 10 am-3 pm or 4-8 pm
Volunteering with Young Hackney Sports Unit
Our sports unit will be running a series of one-off sports events at primary schools in Hackney, to help promote more physical activity and a healthier lifestyle. These one-off events are a great opportunity for someone who can only commit to a single day of volunteering, please note light physical activity outdoors will be expected of you.
When: 7 & 21 June, 3 July
Hours: 10 am-3 pm
To find out more about volunteering with us please contact our volunteer coordinator on 020 8356 3962 or email xanthippi.karkantou@hackney.gov.uk