Hackney Apprenticeships are now LIVE!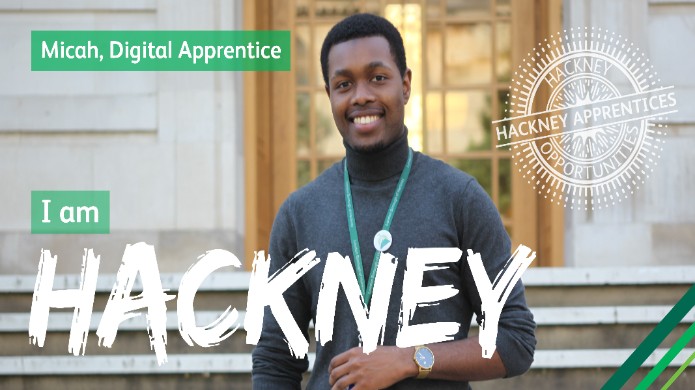 The summer recruitment for the Council's award winning apprenticeship programme is now open and there are over 40 vacancies!
Hackney Council's apprenticeship programme is designed to create quality opportunities in the Council for the local community.
All of the apprenticeships last at least 12 months and combine work, on and off the job training and study towards a credible and recognised qualification in your chosen field.
You could earn up to £28,000, have great holiday entitlement and a package of support.
To apply for the apprenticeship programme you must:
Be aged 16+ (there is no upper age limit)
Live in Hackney, have been educated in Hackney or have received support from Hackney's leaving care service
We are looking for candidates with:
Passion and enthusiasm
Reliability
Good organisational skills
A demonstrable understanding of the principles of delivering a high quality service to Hackney residents
Ability to form good working relationships with others
A commitment to undertake a qualification through a structured training programme.
Current Vacancies:
Project Management
Product Development
Data Analysis
Software Development
Digital Support
Cyber Security
Business Administration
Carpentry
Customer Service
Finance
Gas Engineering
Management
Markets
Plumbing
Surveying
Youth work
Some roles have entry requirements so please read the job descriptions carefully.
---
If you would like any support with your application then please contact the Hackney Works service.
If you have any questions about the apprenticeship programme, please don't hesitate to get in touch with the apprenticeship team at apprenticeships@hackney.gov.uk.
Good luck! #IamHackney