Local Democracy Week: Hackney Youth Parliament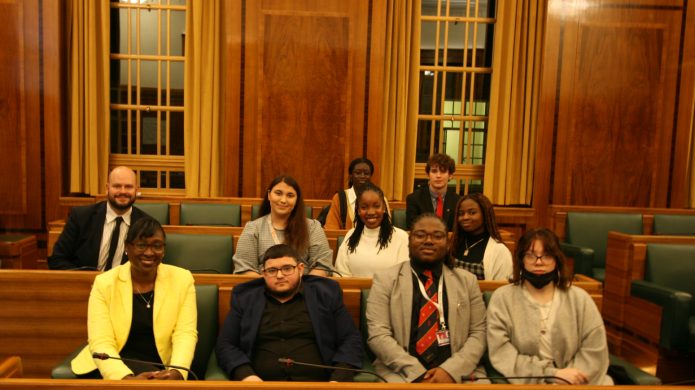 As part of Local Democracy Week, which runs in the week of 15 October every year, Hackney Youth Parliament recently attended a Cabinet meeting at Hackney Town Hall. They helped shape the agenda of the meeting, and were able to present their ideas to the Mayor, Deputy Mayors, and Councillors in the Cabinet.
The members of Hackney Youth Parliament look forward to working together with the Council to get young people's voices heard across the borough.
"It was great to see the Cabinet interested in the voices and beliefs of young people. As young activists, I believe that we are slowly progressing to a time where young people are becoming recognised in local politics."
Sudenaz, elected member of Hackney Youth Parliament
"I would like to thank Hackney Youth Parliament for attending and shaping the agenda for yesterday's Cabinet meeting. I can't wait to see where they take this work next, working with Hackney young people, the Cabinet and myself. We were incredibly excited by their ideas and passion. Working together I am committed to ensuring we match the ambition of our young people and involve them more in our local democracy to deliver on the priorities of the new Youth Parliament and the wider recommendations for Hackney Young Futures Commission."
Mayor of Hackney, Philip Glanville
"Hackney Youth Parliament is full of passionate, young people who are making a real impact in the borough. It was great to hear these young people speak about what is important to them and the changes they want to implement."
Cllr Anntoinette Bramble, Deputy Mayor and Cabinet Member for Education, Young People and Children's Social Care