Easter programmes 2022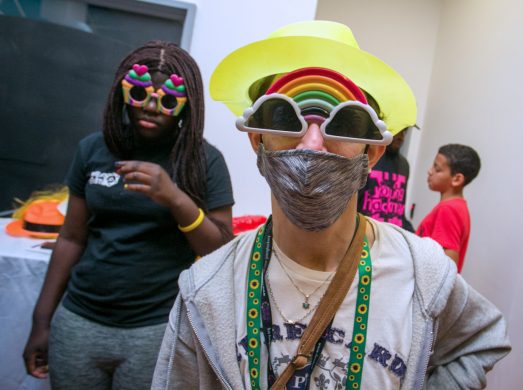 The Easter programme for young people aged 6 – 19 (25 with SEND) will take place from 4 April to 14 April 2022.
Young Hackney hubs and adventure playgrounds will also be providing food support and activities as part of the Holiday Activities and Food (HAF) programme for anyone eligible for free school meals. Please contact centres directly to check availability before attending any HAF sessions.
---
We've planned an exciting and varied programme of open access activities, events and opportunities for all age groups and abilities, including arts and crafts, multi-sports and games sessions.
You can view the programmes and times below.
Forest Road Youth Hub – 29 Forest Road, Dalston, E8 3BY
The Edge Youth Hub – 7 Woodberry Grove, Woodberry Down, N4 1SN
Please note, there is a limit of 60 people per session daily. We will be holding all of our sessions in a safe and socially-distanced way ensuring safe practice at all times.
---
All young people are required to have a Young Hackney membership to attend sessions. If you have submitted a membership form in the past, this does not need to be submitted again.
If you are currently not a member of Young Hackney, please print and complete the membership form.
Once you have completed the membership form, please register your interest for the Easter programme by printing and completing the consent form and handing any completed forms into your preferred youth hub.
Alternatively, please fill out the membership form and consent form and email to hazel.eddleston-lee@hackney.gov.uk (Forest Road) or darren.hinds@hackney.gov.uk (The Edge).
For more information, please call 0208 356 2200 or 0208 356 1063.
---
Eastway, Young Hackney's brand new multi-use youth sports facility, will be running the HAF programme and invite-only community sessions between 4 April and 8 April.
Eastway will available for open access multi-sports sessions between 11 April and 14 April.
Eastway – 80Z Eastway, Hackney Wick, E9 5JH
Session 1 (8 — 12 years): 11 April to 14 April 11am — 1pm
Session 2 (11 — 15 years): 11 April to 14 April 2pm — 4pm
You can view the full programme here.
Please ask parents or carers to fill out the Sports Unit consent form before attending if possible.
If you have any questions about Eastway's programming, contact YHSportsUnit@hackney.gov.uk.
---
Young Hackney's adventure playgrounds, Shoreditch and Hackney Marsh, will also be open for fun and exciting play activities during the Easter break for young people aged 6 – 15 (up to 18 with SEND).
Please email or call for more information.
Hackney Marsh Adventure Playground – Daubeney Fields, Kingsmead Way, E9 5PP
Monday to Friday 10am — 5pm
hackneymarshap@hackney.gov.uk  020 8986 7245
Shoreditch Adventure Playground – Shoreditch Park, Mintern Street, N1 5EF
Monday to Friday 10.30am — 5.30pm
shoreditchap@hackney.gov.uk 020 7729 3770
---
Concorde Youth Hub – Kingsmead Way, Homerton, E9 5PP
Juniors (7 — 13 years): Monday to Friday 1pm — 5pm
Programme
Stoke Newington Youth Hub – Chaucer Court, Stoke Newington, N16 8TS
Juniors and Seniors (7 — 19 years, up to 25 with SEND): Monday to Friday 2pm — 6pm
Programme
To sign up to attend Concorde and Stoke Newington's sessions, please email jobrodie-mends@hmp.org.uk.