Hackney Youth Awards 2021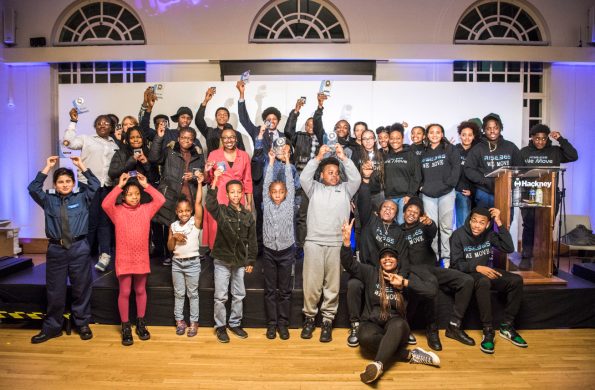 Young Hackney recently marked the much anticipated return of the annual Hackney Youth Awards after a year away due to the Covid-19 pandemic. We celebrated with a special ceremony at the Town Hall, which was attended by over 160 young people and their families.
The Hackney Youth Awards recognises the fantastic achievements of our young people across the borough, with nominations made by youth workers and other partner organisations in the community.
More than 70 young people were nominated for the awards. Nominations were reviewed by an independent panel of young people, who also helped organise the event alongside Young Hackney staff and the Young Hackney Event Ambassadors.
The past few years have been extremely challenging for our young people and those working in youth services, who have gone above and beyond during the Covid-19 pandemic.
To reflect this, this year we added several new award categories capturing some of the amazing acts of kindness and altruism from young people during the pandemic, as well as celebrating the creativity, exploration and imagination of younger children. There was also a brand new Project of the Year award which recognised the outstanding work that takes place within Hackney's voluntary youth services in the borough.
The event was hosted by our youth work apprentices, Danyal Afzal and Tia Brown, with entertainment provided by E-Kidz, Concorde Youth Hub's resident dance group.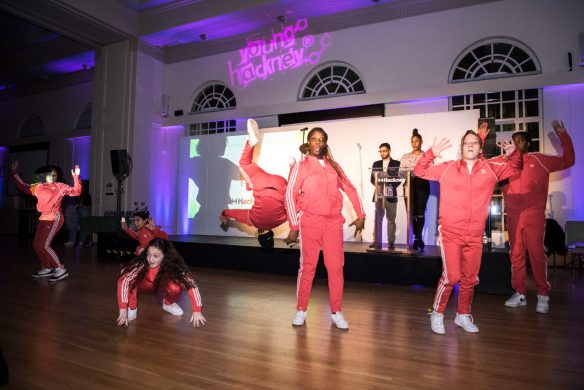 Danyal Afzal, co-host, said:
"I first saw the Hackney Youth Awards as a much younger person helping as a member of the Event Ambassadors. I couldn't believe that a few years later I would be presenting the Awards myself. It was a huge honour and a privilege to be one of your hosts."
Tia Brown, co-host, added:
"The Hackney Youth Awards means a lot to me because I once received a Youth Award which helped me to gain confidence. I am now working for the Council doing my youth work apprenticeship."
---
Winners
Project of the Year: Rise365
Young Explorer: Delxash Kalo
Positive Choice and Achievement: Julani Trey Thomas
Overcoming Adversity Junior: Kyla Acil
Overcoming Adversity Senior: Justin Abraham-Paul
Inspirational Young Person Junior: Ruta Monte-Sancasija
Inspirational Young Person Senior: Dylan Law
Outstanding Volunteer Junior: Noel Hoilett
Outstanding Volunteer Senior: Chelsey Murphy
Spontaneous Act of Kindness Junior: Aaron George
Spontaneous Act of Kindness Senior: Ola Ogunbiyi