Hackney Youth Awards 2022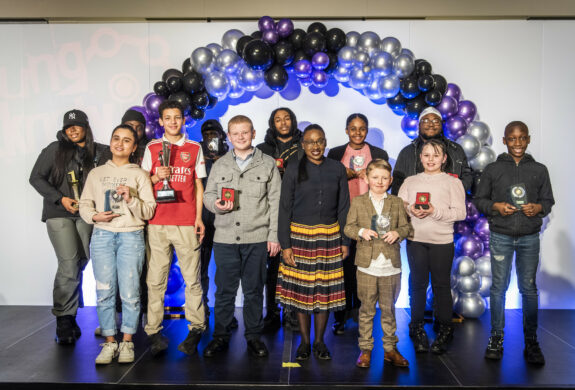 Young Hackney recently celebrated the seventh annual Hackney Youth Awards with a special ceremony at the Town Hall, which was attended by over 220 young people and their families.
The Hackney Youth Awards recognises the fantastic achievements of our young people across the borough, with nominations made by youth workers and other partner organisations in the community.
More than 80 young people were nominated for the awards. Nominations were reviewed by an independent panel of young people, who also helped organise the event alongside Young Hackney staff and the Young Hackney Event Ambassadors.
The event was hosted by Young Hackney members Leo Muhibzada and Khamali Williams, with entertainment provided by E-Kidz, Concorde Youth Hub's resident dance group.
Khamali said of his experience hosting: "Being a host for the Young Hackney Youth Awards was an amazing experience. I've always wanted to show off my capabilities at presenting to a public audience and I was finally able to. It was a thrill to show people what I'm capable of and what other people are capable of through the Awards."
Leo added: "The experiences and lessons I learnt from the process are invaluable to me. It was a night I'll never forget!"
---
The Tamba Ngegba Young Leader Award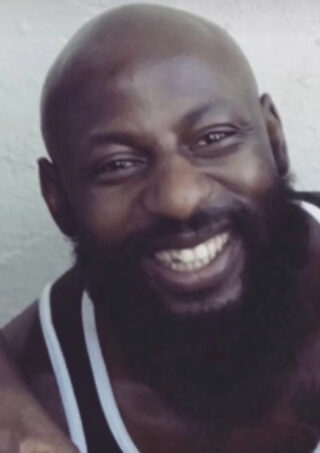 Late last year, one of Young Hackney's Youth Support and Development Workers, Tamba Ngegba, sadly passed away.
In memory of Tamba, who was an inspiration to both his colleagues and the young people that he worked so successfully with, the Youth Awards created the Tamba Ngegba Young Leader Award.
Tamba's family and friends were also in attendance to meet Abdoulrahman Arioui, the inaugural winner, who demonstrated dedication to the Young Hackney values of ambition, respect and positive development over a significant period of time.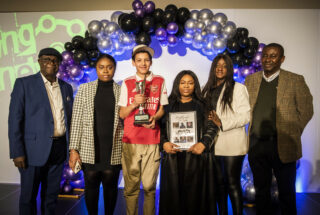 Khamali, one of the Youth Awards hosts, said of Tamba on the night: "I had the privilege to have known Tamba at The Edge. He was always supportive and showed much kindness. His positive attitude to push past your individual issues and look to a brighter future is something I will continue to practise."
Find out more about Tamba: https://www.younghackney.org/about/for-tamba/
Winners
Tamba Ngegba Young Leader Award: Abdoulrahman Arioui
Project of the Year: YUAF Futures
Young Explorer: David Lawrence
Positive Choice and Achievement Junior: Tianah Cazeau-Nicholas
Positive Choice and Achievement Senior: Omarion Palmer Smikle
Overcoming Adversity: Parneyan Penhan
Inspirational Young Person Junior: Micheal James Stokes
Inspirational Young Person Senior: Leo Muhibzada
Outstanding Volunteer Junior: Aaminah Ahmed
Outstanding Volunteer Senior: Hassan Kamara
Creativity, Ambition and Innovation: RISE 365 (Girls Rise Up)