Discover Young Hackney 2022 – Evaluation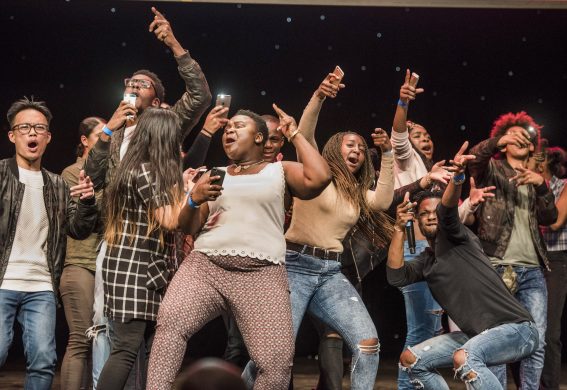 Hackney Council's Discover Young Hackney Programme took place this August to help young people ages 13-19 and up to 25 with SEND discover their careers in the arts.
Celebrating 15 years of the annual art and culture programme for young people, for the first time this year, Discover Young Hackney (DYH) took place during the summer holidays. It was also the first time partnering with a range of new cultural organisations.
The programme had 12 art forms on offer, including newly introduced activities such as DJing, skateboarding, printmaking, and community activism. A podcasting workshop will take place in February 2023.
320+ young people took part in DYH throughout August.
1000+ people engaged with the events and activities.
DYH collaborated with 11 organisations, including long-term partners Hackney Empire, Hackney Shed, Immediate theatre, Anna Fiorentini Theatre & Film School, and Yard Theatre.
We also welcomed new partners: Chats Palace, Hackney Showroom, Goldhawk Sounds, Shakespeare Walk Adventure Playground, Children With Voices, and Your Play Space
In addition, we had a record number of organisations deliver activities accessible to young people with special educational needs and/or disabilities (SEND).
You can check out our Discover Young Hackney 2022  photo gallery here
Follow us
Follow Discover Young Hackney on Instagram, Twitter, and Facebook to keep up to date with festival news.
Contact
For any queries, please get in touch at culture@hackney.gov.uk.
For media and press enquiries please email press@hackney.gov.uk.