Discover Young Hackney 2022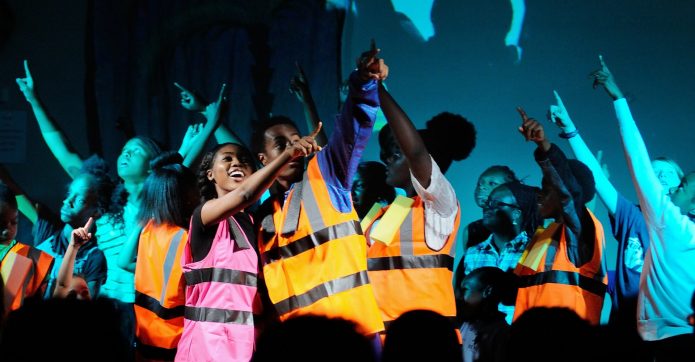 Discover Young Hackney, Hackney Council's annual young persons arts and culture festival, is returning for its 15th year and is now looking for arts, creative and cultural organisations based in Hackney to apply to be part of this summer's programme. The initiative aims to develop creativity in young people and break down the barriers that can stand in the way of a career in the arts and cultural sectors.
Since 2007, Discover Young Hackney has encouraged thousands of young people each year to develop their creative skills and helped provide them with a career route into the cultural and creative industries. Over the years this has included activities in the theatre, music, dance, photography, film, fine arts and fashion sectors through a programme of free or low-cost participatory events and workshops.
Hackney Council is putting a £50,000 DYH22 Small Awards Fund on the table for arts and cultural organisations to bid for. This year's festival is looking for high-quality, inclusive and creative opportunities for Hackney's young residents, which focus on projects that offer experiences in contemporary art forms such as audio or digital media. Applicants can apply for an amount from £500 up to a maximum of £5,000 to fund a programme. The deadline for applications is midday on Monday 4 April 2022.
This year's Discover Young Hackney festival will take place from 1 August to 1 September 2022. Applications for the Discover Young Hackney 2022 Small Awards are now closed. For any queries, please get in touch at culture@hackney.gov.uk.
To apply, organisations must be based in, or working in the London Borough of Hackney. Proposals can be an extension of existing activity and should signpost participants to further opportunities. Applications for awards must include participatory and learning outcomes for young people.
Smaller projects, defined as projects that are delivered by an individual organisation, can apply for awards of up to £2,000. Larger projects, in partnership with other organisations or focused on the longer term, can apply for between £3,000 and £5,000.
Please read the application form guidance notes carefully before submitting your application. All applications are expected to include a minimum match-funding of 10% of the overall project costs, in-kind or in cash. All projects must be delivered between 1 August and 1 September 2022.
Follow us
Follow Discover Young Hackney on Instagram, Twitter, and Facebook to keep up to date with festival news.
Contact
Get in touch with Discover Young Hackney via Instagram, Twitter and Facebook.
You can also email culture@hackney.gov.uk for more information on the festival.
For media and press enquiries please email press@hackney.gov.uk.