Young Hackney ten year anniversary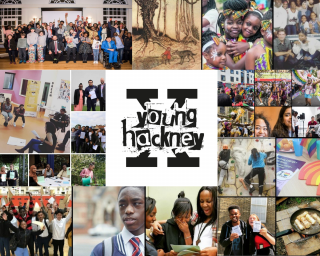 We have some exciting news to share with you! 2021 marks 10 years of Young Hackney and we are celebrating this with seasons of anniversary celebrations. We will be marking this special anniversary year with seasons of celebrations, which will start in the first week of the summer holidays in July. These include:
24 July, Forest Road and the Edge Youth Hubs: Information open day with Young Hackney – merchandise available.
28 July, Outdoor Sports event at Hackney Downs from 11am-3pm with activities including mini-track cycling, multi-sports games, rowing and basketball drills.
29 July, Forest Road Youth Hub: Hackney School of food trip with the opportunity to make some healthy alternative party foods. There will also be team building water sports activities, and some preliminary practice events leading to the Young Hackney Olympic sporting event in August.
30 July, Hackney Marsh Adventure Playground – celebrating with a circus themed funday with a circus skills workshop, stilt walking, plate spinning and juggling. Playground will be open from 10am-1pm and 2pm-5pm with workshops from 11am-1pm and 2pm-4pm. In between we will be offering other fun things such as face-painting, hook-a-duck, balance boards, hula hooping, strongman/woman competition, mask-making, alongside clowning about!
30 July, Shoreditch Adventure Playground: A carousel of activities running throughout the day from 10am-5pm, for children and young people aged 6-15 years.
30th July, Edge Youth Hub, A celebration BBQ.
4 August, National Play Day: We will be celebrating play across our Hubs and award winning Adventure Playgrounds. There will be play packs and lots of opportunities to play with friends and staff! There will also be a multi-sports festival taking place at Haggerston Park.11 August, Summer Olympic fun day at Finsbury Park.
14 August, Annual Family Summer Picnic – eat outdoors, have a break, enjoy the sunshine (hopefully), and have fun with friends.
20 August, Summer Showcase, bringing young people past and present from across the borough to share and celebrate achievements of the last ten years. This event will include live entertainment, food, sports and lots of fun activities to get involved in.
Young Hackney celebrations will also continue throughout the Autumn and Winter months with events like a Youth Summit and the Annual Youth Awards. The ten year milestones will also be celebrated in 2022 and 2023.
Follow our updates through our social media channels using #Yh10.