Young Hackney ten year anniversary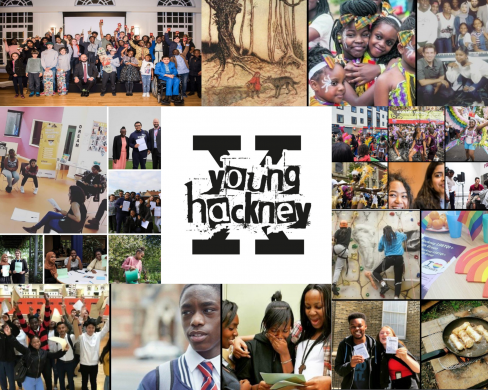 Hackney Council is celebrating 10 years of its pioneering youth service – Young Hackney – which has been offering a range of activities, help, advice and support to young people in the borough who need it since 2011.
Young Hackney, which operates out of a network of youth hubs and adventure playgrounds across Hackney, is the Council's single integrated service for those aged six to 19 years old (up to 25 if a young person has a special educational need and/or a disability). The service offers play, sports and participation opportunities and group work, individual and family support, specialist substance misuse services, health and wellbeing advice, young carers' support, the Duke of Edinburgh award scheme, careers advice and guidance, street- based youth work and crime prevention interventions for young people.
Young Hackney launched in September 2011 with the aim of helping Hackney's young people to enjoy their youth, and become independent and successful adults.
In 2012, the year of the London Olympic and Paralympic Games, Young Hackney launched its dedicated sports unit. The same year, Young Hackney's Forest Road Youth Hub opened, followed in 2013 by the renovated Parkside Youth Club, later renamed The Edge Youth Hub.
Young Hackney has continued to offer a flexible service – despite the pandemic – launching a virtual youth hub in response to the coronavirus pandemic and reaching out to young people through street-based youth work. It has continued to provide support for young people and has developed a specific service for young carers, also improving the ways young people can access mental health support.
It has also continued to champion young people's rights and hear their voices, through Hackney Youth Parliament, which allows elected members and participants learn what it means to take part in a democratic system, to advocate for their communities and push for positive change on issues such as climate change, systemic racism and mental health.
Young Hackney is marking its special anniversary year with seasons of celebrations, which started with our Summer Programme. Make sure to sign up to the Young Hackney Newsletter and follow us on Facebook, Twitter and Instagram for all the latest news, events and activities.