Ten year celebrations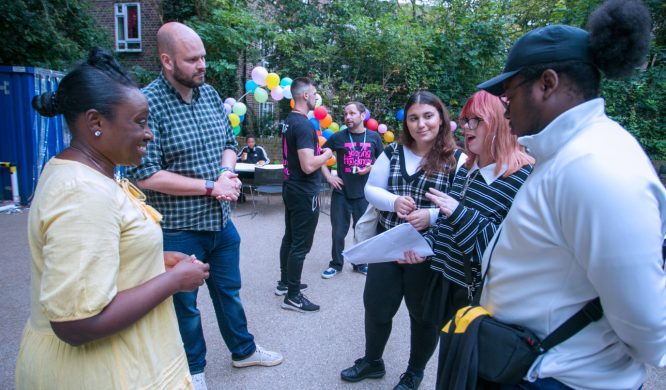 Hackney Council has been celebrating the ten year anniversary of the Young Hackney youth service, with a packed programme of summer activities and a series of special events. Below are just some of the highlights.
Circus theme day
Children had the opportunity to learn how to ride unicycles, clown bicycles, walk on stilts, spin plates and juggle. The fun was added to with lots of funny costumes, ribbon strimmers, giant bubbles and tin can alley.
Councillors Bramble and Woodley joined in the fun during the afternoon session when the young people showcased what we had learnt. Cllr Woodley was seen attempting to hook a duck and Cllr Bramble was found learning to spin plates by some of our young people.  In all lots of laughter, fun and excitement and a fantastic start to the summer of events.
National Playday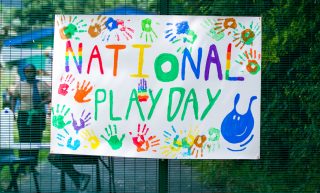 Children got to take part in DJ workshops, ending with  a disco to showcase their new skills. Activities included a photobooth, inflatable games, and balloon modelling, which provided the children with crowns, swords, bunnies and dogs to play with throughout the day and free popcorn and candy floss (healthy options were also available!).
We would like to thank the Shoreditch Trust who provided free lunch for everyone and team members from Ward Security who volunteered to help with everything from decorating our disco tent to playing giant noughts and crosses with the children.  The event was attended by over 100 children and young people aged 6 to 15 years, and over 20 children who were under 6. We also had 50 parents/carers join us.






Summer Picnic
On Saturday 14th August the service hosted its annual family picnic at Hackney Downs Park. Over 40 families attended, including several of our amazing young carers and their parents. The annual picnic offers families the opportunity to spend quality time together and meet other families from their community. This year there was a wide range of activities on offer, including sports run by the Young Hackney Sports Unit, fantastic face painting by Angela from Hackney Marsh Adventure Playground, and also a Tug of War competition where young people were successful in beating the Mayor and Deputy Mayor of Hackney!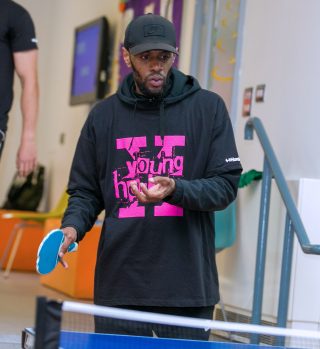 Young Hackney: Summer Showcase
Friday 20th August saw the culmination of this summer's anniversary celebrations at the Edge Youth Hub. 180 young people who access Young Hackney's universal services and targetted early help came together throughout the day and evening to share a BBQ and engage in activities that included cycling powered juicing and roller racing. Young people were recognised for their incredible achievements over the last 18 months and rewarded for their contributions over the summer. The Mayor, Deputy Mayor and young leaders from Hackney Youth Parliament attended, sharing speeches on the importance of young people's participation and voice.






These were just our summer events. We still have lots more to come. Look out for what we have planned during the autumn season!